Showing 229-240 of 291 items.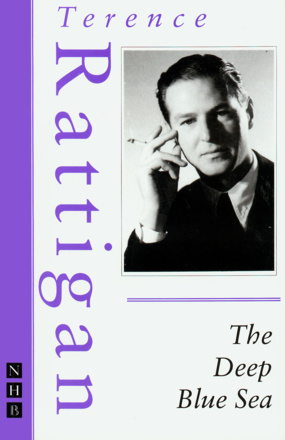 Written in the early fifties when Rattigan was at the height of his powers, The Deep Blue Sea is a powerful account of lives blighted by love - or the lack of it.
A gripping and explosive drama from the multi-award winning playwright.

The funny, heart-warming sequel to the enormously successful Ladies' Day, following the lasses from Hull on their adventures down under.

Work, love and life are just one long, hard slog for the fish-filleting foursome Pearl, Jan, Shelley and Linda. But their fortunes are set to change when Linda finds tickets to Ladies' Day at Royal Ascot the year it relocated to York.

A grippingly insightful play about a young woman whose social drug habit has got disastrously out of control.

Based on the true story of Alma Rattenbury, who, in 1935, went on trial with her eighteen-year-old lover for the murder of her husband. In the play, Terence Rattigan pits Alma against a formidable lady juror, whose own life offers a plangent counterpoint to the central tale of love, betrayal, guilt and obsession.

A funny, touching and at times savage portrait of a family loosing its grip, examining the fate of the revolutionary generation.

Four women from different moments in the twentieth century talk across time in Linda McLean's extraordinary play about faith, lust and family.

Rona Munro's thrilling play about the race to be the first woman in space.