Showing 253-264 of 294 items.
Published alongside the acclaimed, reimagined West End revival in 2018, this edition of Sondheim's hit musical features the complete revised book and lyrics for the production, plus colour production photographs.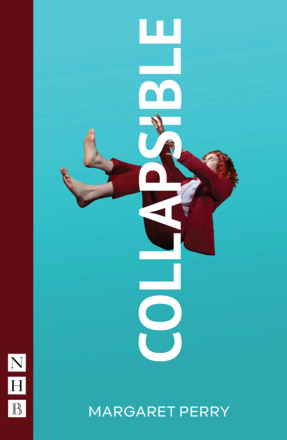 A funny, furious monologue about holding on in this collapsing world.
A taut, funny and powerful drama about the first generation of female soldiers to serve in the British infantry in close combat.

The Verity Bargate Award-winning play about three generations of a Dublin family.

A revitalised stage adaptation of Charles Dickens's Christmas tale, by renowned author Piers Torday, focussing on Ebenezer Scrooge's sister Fan, the most monstrous miser ever known.

A dark and twisted coming-of-age story by the Bruntwood Prize-winning author of Yen.

A shockingly funny journey through five decades of birthdays, weddings and hen dos, that asks if we can ever cut the apron strings that tie us to our parents.

Based on the true story of Alma Rattenbury, who, in 1935, went on trial with her eighteen-year-old lover for the murder of her husband. In the play, Terence Rattigan pits Alma against a formidable lady juror, whose own life offers a plangent counterpoint to the central tale of love, betrayal, guilt and obsession.

A candid, poignant and intimate play about the lives of those at the sharp end of economic austerity, inspired by Ken Loach's Cathy Come Home.