Showing 61-72 of 294 items.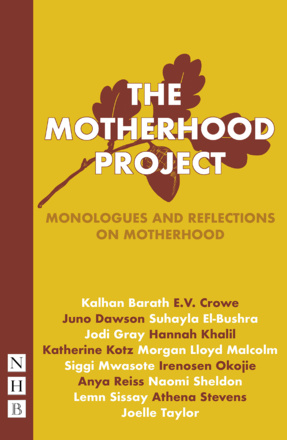 Monologues and Reflections on Motherhood
A collection of dramatic monologues and real-life reflections by some of the UK's leading writers, artists and thinkers, and explores all the guilt, joy and absurdity, the regrets, pressures and taboos surrounding motherhood.
A thrilling and razor-sharp twisted comedy on the corrosive effects of social media and isolation.

A riotous, witty reclaiming of the life of Emilia Bassano, poet, mistress, mother, and exceptional woman – widely considered the 'Dark Lady' of Shakespeare's sonnets.

A brilliant, award-winning play for a solo actor, about a young, successful barrister forced to confront the patriarchal power of the law.

A powerful, provocative play exploring psychogenic illness amongst groups of women throughout history, premiered by the Almeida Young Company.

A thrilling Gothic story of violence, retribution and justice, adapted for the stage by Kate Mosse from her own internationally best-selling novel.

A witty and fleet-footed adaptation that lays bare the beating heart of Charlotte Brontë's classic novel, whilst staying true to its revolutionary spirit.

A heart-warming musical comedy about love, queerness, and belonging.

A powerful play for one actor about a woman recovering from an abusive relationship.