Showing 25-36 of 177 items.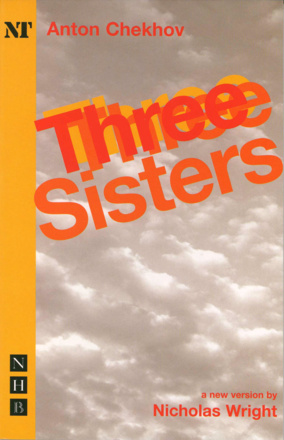 Nicholas Wright's version of Chekhov's masterpiece, in which four young people are left stranded in a provincial backwater following the death of their father.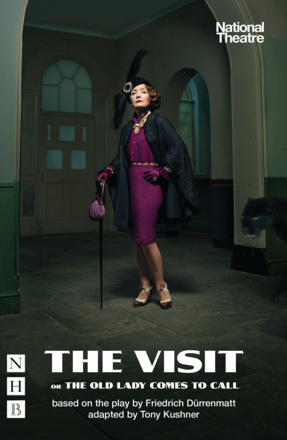 Dürrenmatt's visionary revenge play, one of the great achievements of modern German-language theatre, transported to mid-twentieth-century America by the acclaimed playwright Tony Kushner.
A gripping psychological thriller adapted for the stage by Émile Zola himself from his own notorious novel, in a version by Nicholas Wright.

With a Welsh-language translation, Un Bore Mawrth

A funny and playful drama written specifically for young people, about what happens when the world literally turns upside-down. Bilingual edition: includes the original English play with a Welsh-language translation, Un Bore Mawrth, by playwright Daf James.

A gripping drama of sex, power and passion from the Spanish Golden Age.

An adaptation of Ibsen's extraordinary last play, When We Dead Awaken, one of his most deeply personal works.

García Lorca's blood-soaked story of doomed love, in a version by playwright Tanya Ronder.

A rich and poetic play set during the Russian Civil War, by the author of The Master and Margarita.

Jean Cocteau's frank, ironic, bruisingly melodramatic play dealing with incest and the diseased love from which it stems.

The first version of Wedekind's celebrated erotic masterpiece to be based on the author's original text, restoring the clarity, the daring and the sexual explicitness of a modern masterpiece written a hundred years before its time.

A classic of German expressionism by an active revolutionary who was also an accomplished poet and playwright.

Euripides' classic story of the woman who murders her own children in revenge for her husband's infidelity, here given a distinctive Scots flavour by the poet and playwright Liz Lochhead.

Amateur Productions


On Now & Coming Soon

---

Amanda Whittington


---

Tatty Hennessy


17 - 20 Aug 22
Leith Arches Venue, Edinburgh

---

Jessica Swale


3 - 8 Oct 22
Altrincham Garrick Playhouse

---

Alexi Kaye Campbell


27 Oct - 5 Nov 22
The Miller Centre Theatre Company, Surrey

---

Evan Placey


20 - 28 Nov 22
Summerseat Players at the Theatre Royal, Ramsbottom

---

Stef Smith


10 - 14 Jan 23
Stockport Garrick Theatre

---

Nina Raine


16 - 25 Feb 23
The Miller Centre Theatre Company, Surrey