Showing 13-24 of 177 items.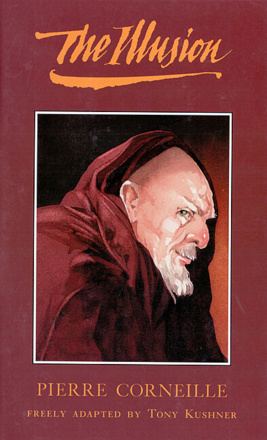 An enchanting argument for the power of theatrical imagination over reality, The Illusion weaves obsession and caprice, romance and murder, fact and fiction, into an enticing exploration of the greatest illusion of all – love.
Strindberg's classic naturalistic play, translated and introduced by Kenneth McLeish. In the Nick Hern Books Drama Classics series.
A classic of German expressionism by an active revolutionary who was also an accomplished poet and playwright.

A two-part version of Goethe's great work, retaining the mighty scope, linguistic daring and philosophical intricacy of the original.

An English version of Henrik Ibsen's play Hedda Gabler, published in the Nick Hern Books Drama Classics series.

A raw and honest verbatim-theatre play about post-reunification Germany, commissioned in 1994 by Der Spiegel to test the mood of the new Germany.

A classic 19th-century French farce, in the Nick Hern Books Drama Classics series.

Nicholas Wright's sensitive version of Ibsen's late play, about a family brought low by the disgrace and imprisonment of its patriarch.

Molière's satire of intellectual snobbery, in a translation first performed by the Royal Shakespeare Company. Published in the Nick Hern Books Drama Classics series.

One of the most performed and influential plays in German theatre, a modern classic that remains frighteningly relevant today. In the Nick Hern Books Drama Classics series.

The ancient Greek comedy in which the women of Greece go on a sex strike to force their husbands to end the Peloponnesian Wars. In the Nick Hern Books Drama Classics series.

A classic satire of provincial bureaucracy, in an English translation by Stephen Mulrine. In the Nick Hern Books Drama Classics series.

Amateur Productions


On Now & Coming Soon

---

Charles Dickens, adapted by Alastair Cording


23 Jun - 2 Jul 22
The Miller Centre Theatre Company, Surrey

---

Amanda Whittington


30 Jul - 6 Aug 22
Hayling Island Amateur Dramatic Society

---

Stef Smith


10 - 14 Jan 23
Stockport Garrick Theatre