Plays for Young People (12-18 years)
This section lists plays that are especially suited to young people aged 12 and above, for reading, study or performance. Please note that some of the plays included here contain adult language and/or tackle challenging issues. We're always happy to advise on the suitability of any of our plays: send us an email at info@nickhernbooks.co.uk, or call us on 020 8749 4953.

See also Plays for children (under 12 years)
Showing 97-108 of 167 items.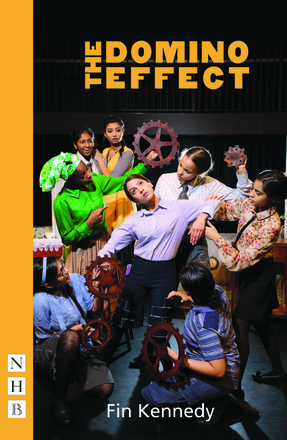 The Domino Effect is an ensemble play for teenage performers created by award-winning playwright Fin Kennedy.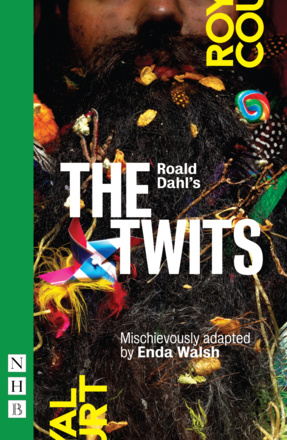 Mischievously adapted from Roald Dahl's story, acclaimed playwright Enda Walsh turns The Twits upside down and brings this revolting revolution to the stage.
A bold reimagining of Hans Christian Andersen's tale of love, loss and desire, transported to a contemporary setting.

A thrillingly fast-paced play about youthful disaffection, protest and violence, drawing on the history of the Scuttlers, the youth gangs of nineteenth-century Manchester.

An adaptation of Zizou Corder's Lionboy novels for award-winning theatre company Complicite.

A play about grief and looking at someone that little bit more closely. Written specifically for young people, Burying Your Brother in the Pavement was part of the 2008 National Theatre Connections Festival and was premiered by youth theatres across the UK.

A play exporing the apparent gulf between the young and old, commissioned as part of the 2014 National Theatre Connections Festival.

A gripping journey through British history that shows how our country was shaped and how connected we are with our past. Part of the 2014 National Theatre Connections Festival.

A thrilling, fast-paced adaptation of the classic novel, considered by Dickens 'the best story I have ever written'.

A love story about transition, testosterone, and James Dean - commissioned as part of the 2014 National Theatre Connections Festival and premiered by youth theatres across the UK.

A chilling, blackly comic tale of manipulation, cyberbullying and adolescent insecurity.

 

A moving, comical and eye-opening story of four young women fighting for education and self-determination against the larger backdrop of women's suffrage.

Amateur Productions


On Now & Coming Soon

---

Amanda Whittington


---

Tatty Hennessy


17 - 20 Aug 22
Leith Arches Venue, Edinburgh

---

Jessica Swale


3 - 8 Oct 22
Altrincham Garrick Playhouse

---

Alexi Kaye Campbell


27 Oct - 5 Nov 22
The Miller Centre Theatre Company, Surrey

---

Evan Placey


20 - 28 Nov 22
Summerseat Players at the Theatre Royal, Ramsbottom

---

Stef Smith


10 - 14 Jan 23
Stockport Garrick Theatre

---

Nina Raine


16 - 25 Feb 23
The Miller Centre Theatre Company, Surrey