Plays for Young People (12-18 years)
This section lists plays that are especially suited to young people aged 12 and above, for reading, study or performance. Please note that some of the plays included here contain adult language and/or tackle challenging issues. We're always happy to advise on the suitability of any of our plays: send us an email at info@nickhernbooks.co.uk, or call us on 020 8749 4953.

See also Plays for children (under 12 years)
Showing 97-108 of 167 items.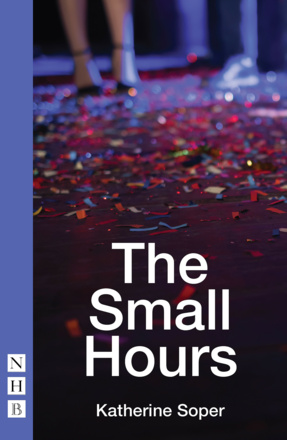 A National Theatre Connections play about teenagers, nightlife, and the small choices that have momentous consequences.
A fierce, funny and irreverent OCD love story that asks: what exactly is 'normal' anyway?

A sometimes comic, sometimes heartbreaking journey into the world of autism, mixing narrative, song, dance and direct address to explore this contentious and often misunderstood subject matter.

A symphony of characters searching for meaning in a complicated and unstable world. Part of the 2019 National Theatre Connections Festival.

A play about friendship and loss – and the way people try to do the right thing for their mates when there isn't really a right thing to do. Written specifically for young people as part of the 2019 National Theatre Connections Festival.

A joyous, chaotic, autobiographical play telling the story of actor, writer and social-media sensation Rob Madge as they set out to recreate a Disney parade they performed as a twelve-year-old for their Grandma.

A rip-roaring, swashbuckling, family-friendly retelling of a classic story.

A touching drama about a teenage girl diagnosed with a brain tumour, an unexpectedly optimistic portrayal of love and the extraordinary resilience of the human spirit.

A loving and irreverent all-female adaptation of Jane Austen's unrivalled literary classic, winner of the Best Entertainment or Comedy Play at the Olivier Awards.