Plays for Young People (12-18 years)
This section lists plays that are especially suited to young people aged 12 and above, for reading, study or performance. Please note that some of the plays included here contain adult language and/or tackle challenging issues. We're always happy to advise on the suitability of any of our plays: send us an email at info@nickhernbooks.co.uk, or call us on 020 8749 4953.

See also Plays for children (under 12 years)
Showing 97-108 of 167 items.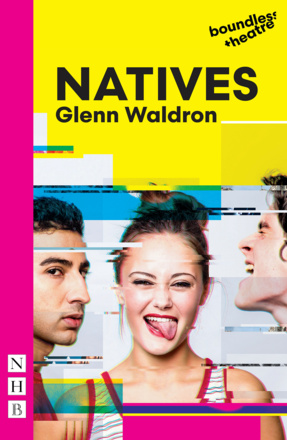 A play about a generation of unlikely heroes that celebrates coming of age online in a chaotic world.
A touching and provocative story of first love though the eyes of a gender-curious teen, inspired by recent UK cases of 'gender fraud'.

A funny, moving and candid look at young people's relationships to older people, confronting the frightening prospect of ageing in a country undergoing crises of housing and care.

The greatest story ever told, in a version by Mike Poulton, premiered at York Minster in May 2016.

There is limited availability of this title. Please

enquire

before placing your order.

An epic romcom telling the story of an unlikely romance between the Queen of England and a boy from the wrong side of the tracks. Premiered by the National Youth Theatre.

A powerfully dramatic play about Charles Darwin's voyage on board HMS Beagle - an adventure that changed not only his own life, but also the history of the entire world.

A play about a teenage girl's solo journey to the North Pole with her father's ashes.

The classic tale of Sleeping Beauty's curse – as seen through the eyes of the fairy who curses her.

A chilling adaptation of Joan Lindsay's classic novel about the disappearance of three Australian schoolgirls in the summer of 1900.