Plays for Young People (12-18 years)
This section lists plays that are especially suited to young people aged 12 and above, for reading, study or performance. Please note that some of the plays included here contain adult language and/or tackle challenging issues. We're always happy to advise on the suitability of any of our plays: send us an email at info@nickhernbooks.co.uk, or call us on 020 8749 4953.

See also Plays for children (under 12 years)
Showing 73-84 of 167 items.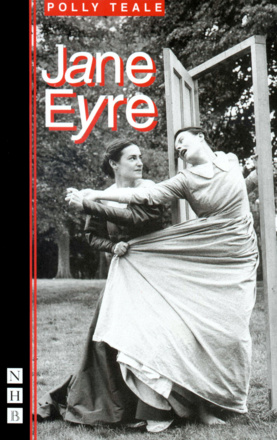 A bold and theatrically inventive adaptation of the literary classic that puts the interior life of the novel on stage.
A witty and fleet-footed adaptation that lays bare the beating heart of Charlotte Brontë's classic novel, whilst staying true to its revolutionary spirit.

A radical re-imagining by playwright Evan Placey of Robert Louis Stevenson's classic tale, written for the National Youth Theatre.

Rudyard Kipling's classic jungle tales, in an acclaimed stage adaptation by Stuart Paterson.

Rudyard Kipling's beloved tale of family, belonging and identity has been reimagined in this acclaimed adaptation by Jessica Swale, with original songs by Joe Stilgoe. 

A brilliantly honest and witty coming-of-age drama, with music by Stephen Warbeck.

A darkly comic story about social inequality and upheaval, told in reverse. In the Multiplay Drama series.

A tried-and-tested stage adaptation of Barry Hines' novel A Kestrel for a Knave, about a troubled young boy who finds and trains a kestrel.