Plays for Young People (12-18 years)
This section lists plays that are especially suited to young people aged 12 and above, for reading, study or performance. Please note that some of the plays included here contain adult language and/or tackle challenging issues. We're always happy to advise on the suitability of any of our plays: send us an email at info@nickhernbooks.co.uk, or call us on 020 8749 4953.

See also Plays for children (under 12 years)
Showing 73-84 of 167 items.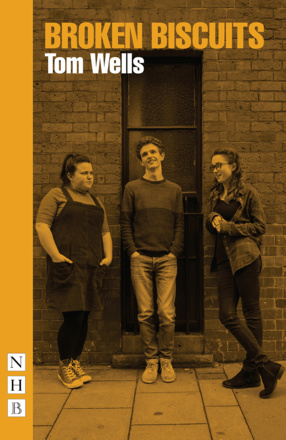 A beautiful, heart-warming, laugh-out-loud coming-of-age story for our times.
A touching and provocative story of first love though the eyes of a gender-curious teen, inspired by recent UK cases of 'gender fraud'.

A play about the challenges of being on the school football team – and secretly gay.

Holloway dreams of being a world-class BMXer, but she is held back by the tough reality of a parent in prison.

The greatest story ever told, in a version by Mike Poulton, premiered at York Minster in May 2016.

There is limited availability of this title. Please

enquire

before placing your order.

A deliciously dark version of the Grimm Tales, from master storyteller Philip Pullman.

An outrageously fun musical set in an all-girls school in the 60s, from the team behind Bad Girls: The Musical.

Jessica Swale's play Nell Gwynn charts the rise of an unlikely heroine, from her roots in Coal Yard Alley to her success as Britain's most celebrated actress, and her hard-won place in the heart of the king.

Anna Jordan's Bruntwood Prize-winning play, Yen explores a childhood lived without boundaries and the consequences of being forced to grow up on your own.