Plays for Young People (12-18 years)
This section lists plays that are especially suited to young people aged 12 and above, for reading, study or performance. Please note that some of the plays included here contain adult language and/or tackle challenging issues. We're always happy to advise on the suitability of any of our plays: send us an email at info@nickhernbooks.co.uk, or call us on 020 8749 4953.

See also Plays for children (under 12 years)
Showing 13-24 of 167 items.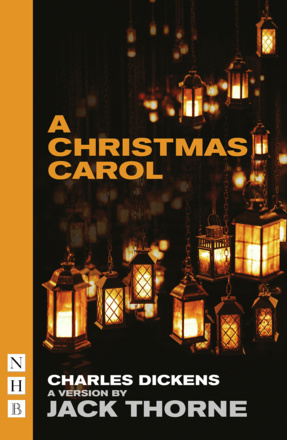 Charles Dickens' timeless classic, brought to life in a joyous new adaptation by Jack Thorne.
A darkly comic state-of-the-nation play exploring adolescent mental health and the rage within.

A loving and irreverent all-female adaptation of Jane Austen's unrivalled literary classic, winner of the Best Entertainment or Comedy Play at the Olivier Awards.

A spine-tingling stage adaptation that is faithful to the heart and spirit of Charles Dickens' much-loved festive ghost story – with an emphasis on the ghostly.

An entertaining and provocative new play inspired by Ovid's powerful collection of myths.

A riotous, witty reclaiming of the life of Emilia Bassano, poet, mistress, mother, and exceptional woman – widely considered the 'Dark Lady' of Shakespeare's sonnets.

A touching drama about a teenage girl diagnosed with a brain tumour, an unexpectedly optimistic portrayal of love and the extraordinary resilience of the human spirit.

A joyous, chaotic, autobiographical play telling the story of actor, writer and social-media sensation Rob Madge as they set out to recreate a Disney parade they performed as a twelve-year-old for their Grandma.