Plays for Young People (12-18 years)
This section lists plays that are especially suited to young people aged 12 and above, for reading, study or performance. Please note that some of the plays included here contain adult language and/or tackle challenging issues. We're always happy to advise on the suitability of any of our plays: send us an email at info@nickhernbooks.co.uk, or call us on 020 8749 4953.

See also Plays for children (under 12 years)
Showing 109-120 of 162 items.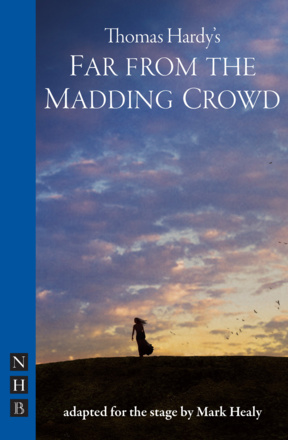 A smouldering adaptation of Thomas Hardy's enduring novel about a spirited and feisty young woman who finds herself playing mistress in a man's world.
There is limited availability of this title. Please

enquire

before placing your order.

A funny, moving and candid look at young people's relationships to older people, confronting the frightening prospect of ageing in a country undergoing crises of housing and care.

A bold, witty and fresh adaptation of Jane Austen's novel which, while thoroughly modern, retains the spirit and much of the language of the original.

A riotous, witty reclaiming of the life of Emilia Bassano, poet, mistress, mother, and exceptional woman – widely considered the 'Dark Lady' of Shakespeare's sonnets.

A theatrical love letter to the schools of the 1990s, asking big questions about a country in special measures, exploring what we are taught and why, and where responsibility lies. Full of inventive theatricality and irreverent humour.

A wonderful comedy about growing up in multiracial Salford.

A one-man musical comedy about a fifteen-year-old boy who finds himself in deep water when he joins a synchronised swimming team, even though he can't swim.