Showing 49-60 of 114 items.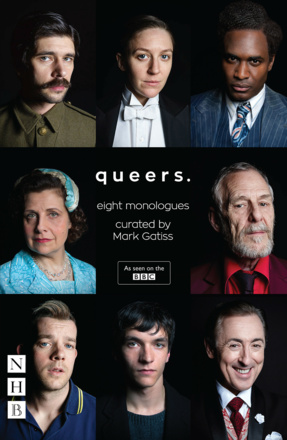 Queers celebrates a century of evolving social attitudes and political milestones in British gay history, as seen through the eyes of eight individuals.
Inspired by the extraordinary true story of the Angel of Kobane, Angel is part of Henry Naylor's Arabian Nightmares trilogy.

A collaborative theatre piece created by playwrights Lucy Kirkwood and Ed Hime with theatre director Katie Mitchell, dissecting the claustrophobic world of a new mother struggling to cope on her own.

A short play that explores our changing attitudes towards the landscape.

A poignant, bleakly comic short monologue told by a woman killed in a cycling accident.

A monologue documenting Steve Waters' own journey from the Norfolk Broads to the steppes of Mongolia to explore, first hand, what is happening to the natural world and the human heart.

Stephen Laughton's one-man play about a gay Jewish seventeen-year-old explores what it means to love, to lose, and how to grow from a boy into a man.