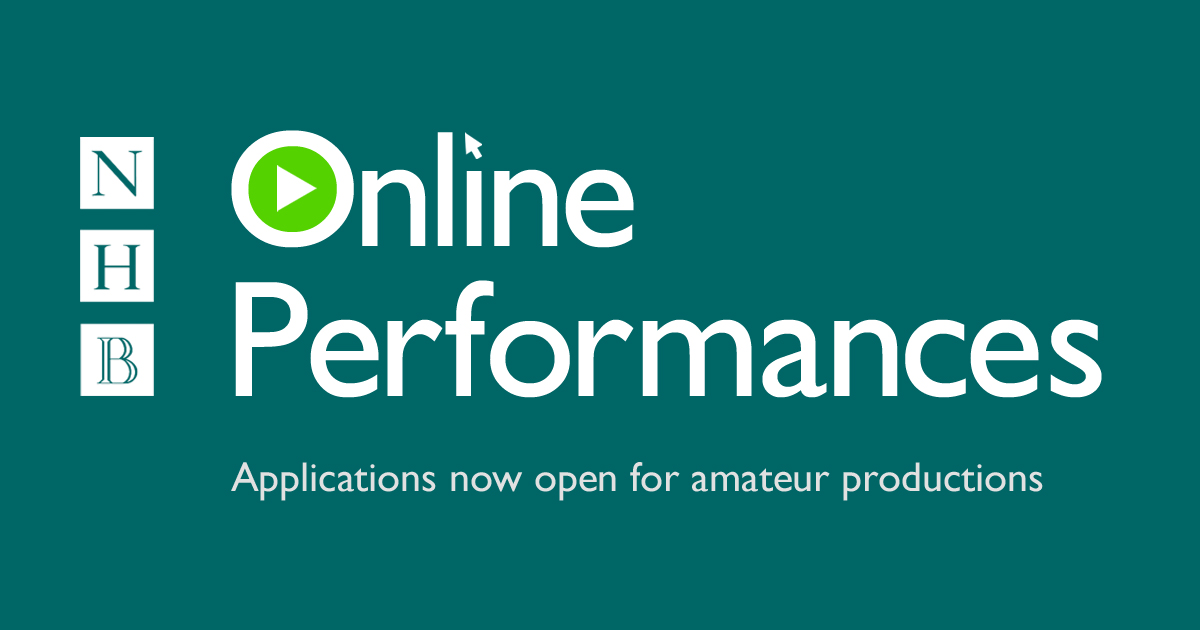 We're currently inviting applications to license Nick Hern Books plays for amateur online performance.
As we all navigate these unprecedented times, an online performance is the perfect way to bring your members or students together to keep sharing your passion, experience great new plays by today's most exciting writers, and stay active and connected. The ongoing COVID-19 pandemic, and the resulting, ever-changing restrictions, means it can be difficult to plan productions with confidence right now – and so online performances can offer certainty and peace of mind, freeing you up to focus on making fantastic theatre.

Whether you're looking to share a play you've always been passionate about (maybe even getting a former cast together for a revival!), test out a show you've had your eye on for a future, fully staged production, or try something completely different, we're here to support you in making that happen.
Online performance licences are available for both livestreamed performances and broadcasts of recorded productions. If you're able to perform your show to a physically present audience, we can also discuss options to present it online, allowing you to reduce the impact of social distancing on your audience capacity.
For more information on how the whole process works, check out:
We know there's lots to think about at the moment when planning your production – so if you have any further questions, please email our friendly Performing Rights team at rights@nickhernbooks.co.uk.
See below for some suggestions of great plays to consider for online performance. This is just a starting point, however – you can also use the Play Finder on this website to search through our full list of plays by lots of different criteria (genre, cast size, length etc.), or get in touch so we can help find the right show for you.
Please note that, as usual, you'll need to secure approval and a licence for your production. Just because a play is included in the suggestions list below doesn't mean it's automatically available, and all applications will be considered on a case-by-case basis. Once you're ready to apply for your online performance licence, start by filling out this form.
We want to say a huge thanks to all of the brilliant authors and agents who've worked hard with us to make these online performances possible.
Showing 1-28 of 82 items.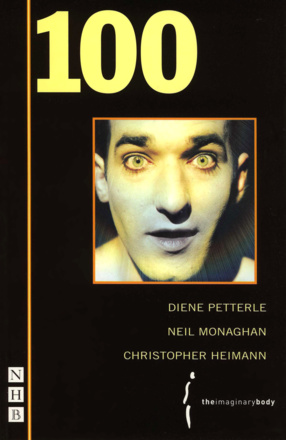 A strikingly original play combining traditional storytelling with physical theatre, created by The Imaginary Body. Winner of a Fringe First Award at the 2002 Edinburgh Festival Fringe.
A devised play about three couples having sex for the first time – and a country on the brink of a sexual awakening.

Rattigan's brilliant attack on the hedonistic lifestyle of the 'bright young things' of the 1920s and 30s.

A poignant, moving and darkly funny play about young girls slipping through the cracks in society. Joint winner of the 2016 George Devine Award for Most Promising Playwright.

Inspired by the extraordinary true story of the Angel of Kobane, Angel is part of Henry Naylor's Arabian Nightmares trilogy.

A simple and delightfully inventive re-telling of the stories from the Arabian Nights.

A moving, comical and eye-opening story of four young women fighting for education and self-determination against the larger backdrop of women's suffrage.

A brand-new ancient-history play in verse that tells the story of one of Britain's most iconic women: a queen, a warrior and a rebel.

A compelling literary detective story about the turbulent lives of the Brontë sisters - dramatised by Polly Teale and Shared Experience, the team behind After Mrs Rochester and Jane Eyre.

Six young people are caught in the aftermath of a terrorist attack in the heart of London. By turns terrifying, inspiring, brutal, heartbreaking and hilarious, BU21 is verbatim theatre from the very near future.

Wry, emotive, funny and heartfelt, buckets is a play with a unique perspective on a universal dilemma: how do you deal with the fact that time always runs out?

A shockingly funny journey through five decades of birthdays, weddings and hen dos, that asks if we can ever cut the apron strings that tie us to our parents.

A play about being a teenager, written specifically for young people, part of the 2018 National Theatre Connections Festival.

Funny, heartbreaking and beautifully observed, CLASS is an award-winning play about learning difficulties: in school, in life, wherever.

A powerful, painful, funny play about the meaning of justice and consent when two friends take opposing briefs in a rape case.

A harrowing, intense drama about people-trafficking, set inside a container lorry.

An ink-black comedy about the boundaries between work and play.

An exhilarating play about human triumph, ambition, self-doubt, and pride, set in the world of boxing.

An outrageously fun musical set in an all-girls school in the 60s, from the team behind Bad Girls: The Musical.

A fascinating - and terrifying - drama that explores the world of data commodification and the uncharted deep web.

A warm and funny play about female friendship, crackling with wit and poignant observation.

A painfully funny play about motherhood (and fatherhood), about keeping control, and about letting go.

A theatrical love letter to the schools of the 1990s, asking big questions about a country in special measures, exploring what we are taught and why, and where responsibility lies. Full of inventive theatricality and irreverent humour.

A dark comedy about female friendship, fertility and freaking out, by Florence Keith-Roach, 'rising star of the London theatre scene' (Evening Standard).

Eight compelling monologues offering a state-of-the-nation group portrait for the stage.

A bold, witty and fresh adaptation of Jane Austen's novel which, while thoroughly modern, retains the spirit and much of the language of the original.

A smart, funny play about love, friendship and growing up, from the author of WINK and Fury.