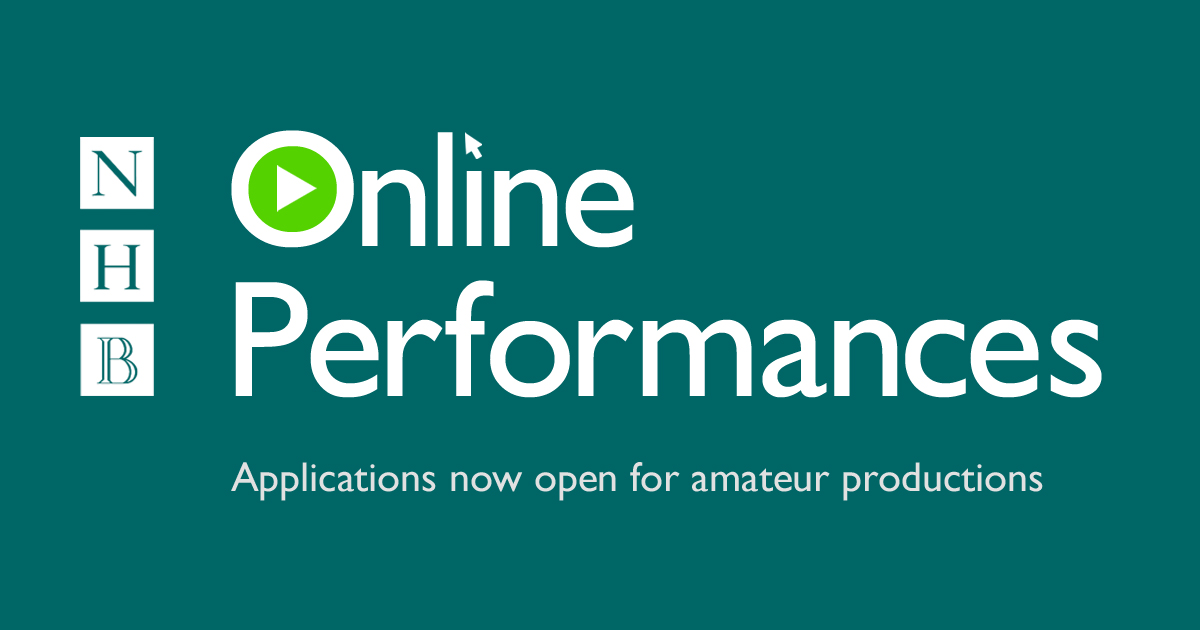 We're currently inviting applications to license Nick Hern Books plays for amateur online performance.
As we all navigate these unprecedented times, an online performance is the perfect way to bring your members or students together to keep sharing your passion, experience great new plays by today's most exciting writers, and stay active and connected. The ongoing COVID-19 pandemic, and the resulting, ever-changing restrictions, means it can be difficult to plan productions with confidence right now – and so online performances can offer certainty and peace of mind, freeing you up to focus on making fantastic theatre.

Whether you're looking to share a play you've always been passionate about (maybe even getting a former cast together for a revival!), test out a show you've had your eye on for a future, fully staged production, or try something completely different, we're here to support you in making that happen.
Online performance licences are available for both livestreamed performances and broadcasts of recorded productions. If you're able to perform your show to a physically present audience, we can also discuss options to present it online, allowing you to reduce the impact of social distancing on your audience capacity.
For more information on how the whole process works, check out:
We know there's lots to think about at the moment when planning your production – so if you have any further questions, please email our friendly Performing Rights team at rights@nickhernbooks.co.uk.
See below for some suggestions of great plays to consider for online performance. This is just a starting point, however – you can also use the Play Finder on this website to search through our full list of plays by lots of different criteria (genre, cast size, length etc.), or get in touch so we can help find the right show for you.
Please note that, as usual, you'll need to secure approval and a licence for your production. Just because a play is included in the suggestions list below doesn't mean it's automatically available, and all applications will be considered on a case-by-case basis. Once you're ready to apply for your online performance licence, start by filling out this form.
We want to say a huge thanks to all of the brilliant authors and agents who've worked hard with us to make these online performances possible.
Showing 57-82 of 82 items.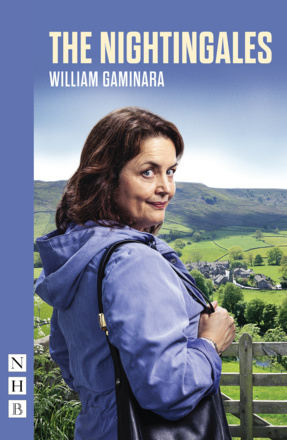 A funny, touching and thought-provoking comedy drama about the members of a village choir.
A gloriously funny play about the nature of comedy, the operation of censorship, and the complex misunderstandings implicit in the Anglo-American relationship.

A drama about clashing cultural values and the struggle to hold it all together. Winner of the 2018 International Playwriting Award.

A valuable mural is discovered in a church in war-torn Eastern Europe. Part of David Edgar's trilogy of plays about post-Communist Eastern Europe.

A romantic drama with music inspired by the days of music hall and beyond, from the author of the modern classic Kindertransport.

An intense real-life thriller centred around the most important weather forecast in the history of warfare.

An imaginative stage adaptation of E. Nesbit's much-loved children's classic.

An unflinching and bold exploration of the internal lives of young women. Part of Platform, an initiative aimed at addressing gender imbalance in theatre.

A comedy about getting away from it all - the debut play from the BAFTA Award-winning co-writer and co-creator of Peep Show, Fresh Meat and Four Lions.

A dark and uncompromising play about romance, expectation and mortality, James Fritz's Ross & Rachel takes an unflinching look at the myths of modern love.

A touching and provocative story of first love though the eyes of a gender-curious teen, inspired by recent UK cases of 'gender fraud'.

A thrillingly fast-paced play about youthful disaffection, protest and violence, drawing on the history of the Scuttlers, the youth gangs of nineteenth-century Manchester.

A play about growing up, and forging your own identity. Part of Platform, a series of big-cast plays with predominantly or all-female casts, written specifically for performance by school, college and youth-theatre groups.

A thrilling play about Dr Jacob Bronowski, buried secrets, and six million years of human history.

A faithful yet inventive adaptation of Jane Austen's novel, terrifically actable and readable.

Pirandello's classic play, updated for the twenty-first century by Headlong.

A play about what can happen when nothing happens, a compassionate look at young lives cut short and a touching portrait of childhood friendships under strain in adult life.

Another Romeo and another Juliet in a strikingly different love story.

A gripping drama about Ruth Ellis, the last woman to be hanged in Britain.

A tender but truthful exploration of love and ageing, asking how we choose to live in the face of soaring life expectancies. Winner of the 2017 Papatango New Writing Prize.

A penetrating play about belonging, family and the limitations of communication.

A triptych of love stories in a play about unrequited affection, obsession, sex, and the possibility of being happy.

An extraordinary, award-winning account of the Beslan School Siege, exploring the entirely individual way children cope with traumatic situations.

A play about everyday feminism, consent and the changing face of teenage sexuality in an online world. Written for the National Theatre Connections Festival.

An affecting play, based on a true story, about what happens when our world is turned upside down.