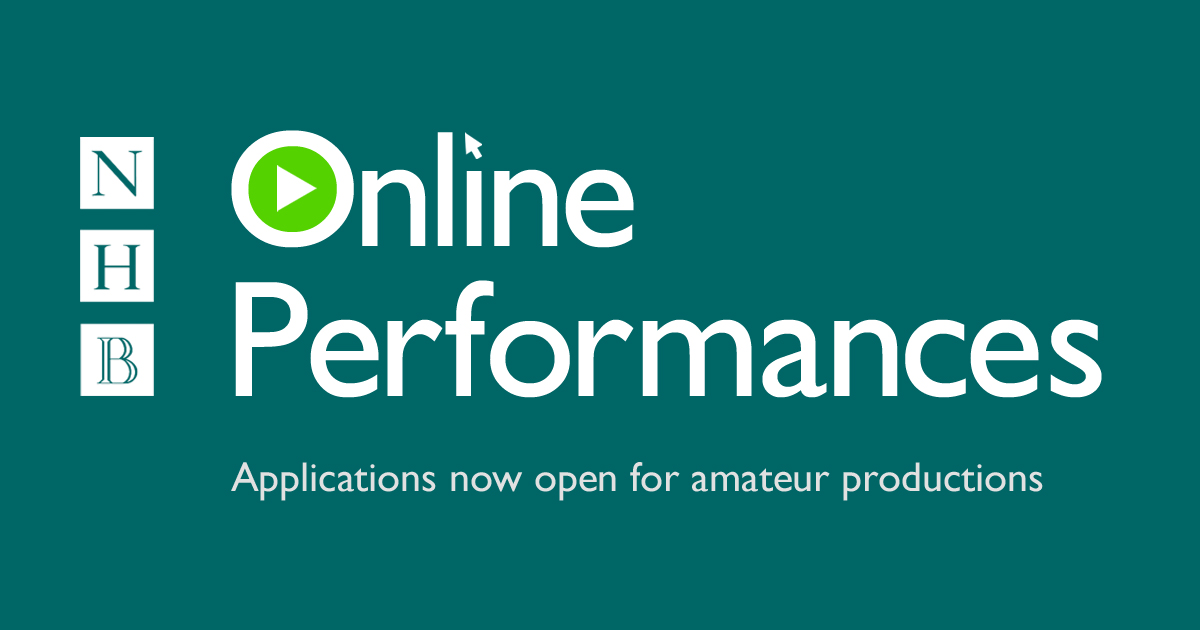 We're currently inviting applications to license Nick Hern Books plays for amateur online performance.
As we all navigate these unprecedented times, an online performance is the perfect way to bring your members or students together to keep sharing your passion, experience great new plays by today's most exciting writers, and stay active and connected. The ongoing COVID-19 pandemic, and the resulting, ever-changing restrictions, means it can be difficult to plan productions with confidence right now – and so online performances can offer certainty and peace of mind, freeing you up to focus on making fantastic theatre.

Whether you're looking to share a play you've always been passionate about (maybe even getting a former cast together for a revival!), test out a show you've had your eye on for a future, fully staged production, or try something completely different, we're here to support you in making that happen.
Online performance licences are available for both livestreamed performances and broadcasts of recorded productions. If you're able to perform your show to a physically present audience, we can also discuss options to present it online, allowing you to reduce the impact of social distancing on your audience capacity.
For more information on how the whole process works, check out:
We know there's lots to think about at the moment when planning your production – so if you have any further questions, please email our friendly Performing Rights team at rights@nickhernbooks.co.uk.
See below for some suggestions of great plays to consider for online performance. This is just a starting point, however – you can also use the Play Finder on this website to search through our full list of plays by lots of different criteria (genre, cast size, length etc.), or get in touch so we can help find the right show for you.
Please note that, as usual, you'll need to secure approval and a licence for your production. Just because a play is included in the suggestions list below doesn't mean it's automatically available, and all applications will be considered on a case-by-case basis. Once you're ready to apply for your performance licence, you can do so here.
We want to say a huge thanks to all of the brilliant authors and agents who've worked hard with us to make these online performances possible.