NHB Modern Plays
Showing 133-144 of 1,286 items.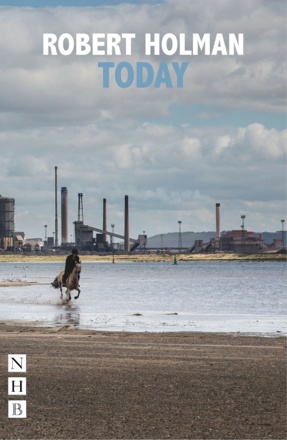 From a Cambridge college to the battlefields of the Spanish Civil War, Today is a panoramic study of life, desire and the search for a fundamental self in the midst of a shifting, uncertain world.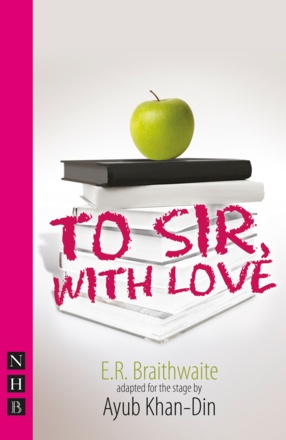 An uplifting story of the triumph of love, inspiration and hope against all odds, laced with the song and dance of austere, 1940s Britain. 
Tituba by Winsome Pinnock is a one-woman show about Tituba Indian, the enslaved woman who played a central role in the seventeenth-century Salem Witch Trials.

A fast, wild and farcically funny play with a disturbing vision of a dystopian future.

A play that follows one woman from a Polish village to the bright lights of London, exploring the issue of abortion and the Catholic Church.

A large-scale historical romp in the terrain between Jane Austen and Charles Dickens.

A 15-minute play about childhood, disability and spending time on trains.

A beautifully simple debut play, about a woman's search for answers to her family's self destruction.

A hospital play that follows a tangle of doctors and nurses in a busy London hospital.

A short play about sponsorship and the arts.

A short monologue play about a pregnant wheelchair user facing a tough decision, commissioned by the BBC as part of CripTales, a television series marking the twenty-fifth anniversary of the UK's Disability Discrimination Act.

A child-psychologist attempts to record what she's spent her whole life trying to forget, as the memories of former patients collide with her own.

Amateur Productions


On Now & Coming Soon

---

Amanda Whittington


---

Tatty Hennessy


17 - 20 Aug 22
Leith Arches Venue, Edinburgh

---

Jessica Swale


3 - 8 Oct 22
Altrincham Garrick Playhouse

---

Alexi Kaye Campbell


27 Oct - 5 Nov 22
The Miller Centre Theatre Company, Surrey

---

Evan Placey


20 - 28 Nov 22
Summerseat Players at the Theatre Royal, Ramsbottom

---

Stef Smith


10 - 14 Jan 23
Stockport Garrick Theatre

---

Nina Raine


16 - 25 Feb 23
The Miller Centre Theatre Company, Surrey