NHB Modern Plays
Showing 97-108 of 1,255 items.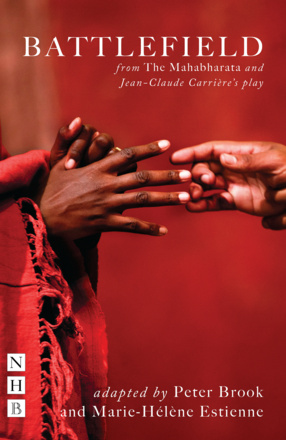 The internationally renowned team of Peter Brook, Marie-Hélène Estienne and Jean-Claude Carrière revisit the great Indian epic The Mahabharata, thirty years after Brook's legendary production took world theatre by storm.
A play by young Spanish dramatist David Planell, about the hilarious attempt to get an accident video shown on TV, releasing undercurrents of racism in society.

A poignant drama about attitudes to teenage pregnancy in 1960s Britain.

A darkly funny comedy about modern freak shows, love and cream buns. Loads of cream buns.

A drama about a Dublin artist haunted by a mysterious accident in her past.

A short play about a family divided by politics, first performed in the week of Donald Trump's inauguration in 2017.

Lucy Kirkwood's delightful version of the classic fairytale, first seen in a production devised and directed by Katie Mitchell at the National Theatre for Christmas 2010.