Showing 97-108 of 158 items.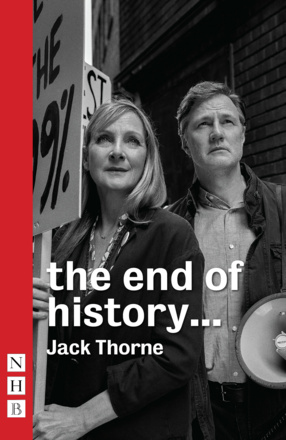 A play about families, parenting, and gigantic clashes of values.
A play about joy and heartbreak, quarries and transmat beams – a love-letter to British sci-fi television.

A reworking of Ibsen's Hedda Gabler, asking what we inherit, what we endure and how we carry our history.

A funny, touching and thought-provoking comedy drama about the members of a village choir.

A girl made of glass. Gods and murders. A serial killer's friends. And a secret in a bottle. Four stories by Caryl Churchill.

A revitalised stage adaptation of Charles Dickens's Christmas tale, by renowned author Piers Torday, focussing on Ebenezer Scrooge's sister Fan, the most monstrous miser ever known.

A big-hearted, hilarious drama about what it means to entwine our lives with another, told by four resilient, witty Glaswegian characters.

A play about the end of an era as a London boozer closes its doors one final time.

Lucy Kirkwood's play about a woman sentenced to hang for murder in 18th-century rural Suffolk.