Showing 133-144 of 158 items.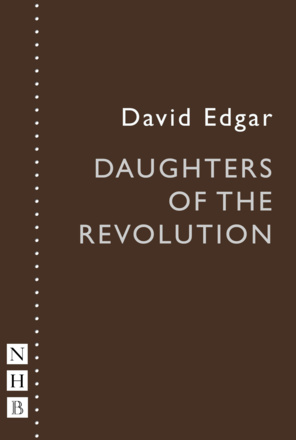 A political thriller set in the midst of a bitterly fought US governor's election, from the Democrat perspective. Part of David Edgar's two-play cycle, Continental Divide.
An unsettling play about infidelity seen from the perspective of the three women involved: the wife, the lover and the daughter.
A brilliant and unsettling play from one of the UK's leading dramatists.

An endearing yet hard-hitting comic portrait of how the need to work gets in the way of living.

An anonymous Elizabethan play about the ancient king of Britain, a prime source for Shakespeare's version of the story.

Rattigan's well-loved play about an unpopular schoolmaster who snatches a last shred of dignity from the collapse of his career and his marriage.

An English version of Ibsen's great play, published in the Nick Hern Books Drama Classics series.

A moving and perceptive play that looks at social change across three decades, from the student barricades of the late 1960s to the new millennium.

The spellbinding, beautifully observed hit from the master of suspenseful realism.

The acclaimed one-man show based on the life and writings of Quentin Crisp.

A comedy drama portraying a ghastly family gathering with great humour and unflinching honesty.

A play about love, death, identity and evolution, from the bestselling and highly acclaimed novelist.

Amateur Productions


On Now & Coming Soon

---

Amanda Whittington


---

Tatty Hennessy


17 - 20 Aug 22
Leith Arches Venue, Edinburgh

---

Jessica Swale


3 - 8 Oct 22
Altrincham Garrick Playhouse

---

Alexi Kaye Campbell


27 Oct - 5 Nov 22
The Miller Centre Theatre Company, Surrey

---

Evan Placey


20 - 28 Nov 22
Summerseat Players at the Theatre Royal, Ramsbottom

---

Stef Smith


10 - 14 Jan 23
Stockport Garrick Theatre

---

Nina Raine


16 - 25 Feb 23
The Miller Centre Theatre Company, Surrey