Showing 61-72 of 101 items.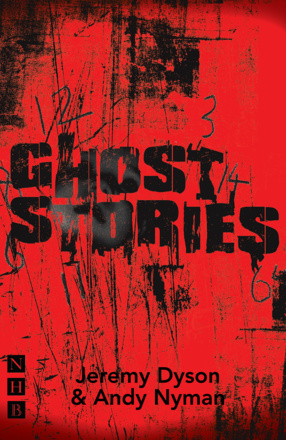 The terrifying stageplay and worldwide cult phenomenon about a Professor of Parapsychology whose rationality is tested to breaking point – and beyond.
One of the greatest horror stories of all time, in a stage adaptation that sticks closely to Mary Shelley's original novel.

A haunting play about loss and grief, set in the mists of Suffolk. Also contains the short plays Enter A Gentleman and Time Spent on Trains.

A radical reimagining of the classic cautionary tale, transforming the iconic character of Faustus into a woman who makes the ultimate sacrifice and sells her soul to wrestle control of her own destiny.

A radical reworking of Christopher Marlowe's classic tragedy Dr Faustus, bringing together the original story of the man who sells his soul to the devil with a startling act of provocation by 21st-century artists the Chapman Brothers.

A two-part version of Goethe's great work, retaining the mighty scope, linguistic daring and philosophical intricacy of the original.

There is limited availability of this title. Please

enquire

before placing your order.

A fresh, performable version by John Clifford of Goethe's 'unstageable' masterpiece.