Showing 13-24 of 103 items.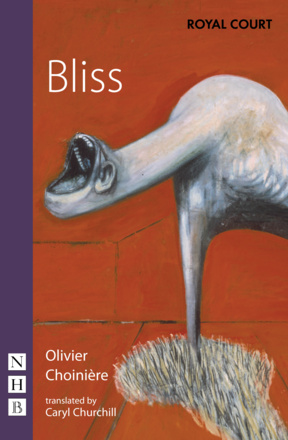 A wild and slippery fantasy from French-Canadian writer Olivier Choinière, translated by Caryl Churchill, exploring our insatiable appetite for private lives made public.
Renowned poet and dramatist Liz Lochhead tells the story of Frankenstein's creation.

The stage version of Philip Pullman's The Book of Dust – La Belle Sauvage, which is set twelve years before the epic His Dark Materials trilogy. Two young people and their dæmons, with everything at stake, find themselves at the centre of a terrifying manhunt.

A scorching play about a fourteen-year-old boy struggling to make sense of his place in an impoverished world filled with seemingly random killings of young black men.

A boldly theatrical tale of grief and denial, set against the economic crisis of the 1930s.

A horror comedy about trying to build a normal life when nothing about life is normal.

A play about grief and looking at someone that little bit more closely. Written specifically for young people, Burying Your Brother in the Pavement was part of the 2008 National Theatre Connections Festival and was premiered by youth theatres across the UK.

An acclaimed dramatisation of Dickens' well-loved Christmas story - more faithful to the original than any other published version.

An adaptation of the Charles Dickens classic – one of the best-loved stories ever written – that rediscovers the social conscience of the timeless tale.