Showing 145-156 of 767 items.
A delightful stage version of Jane Austen's earliest novel, her mock-Gothic Romance.
A Middle-Eastern leader comes out of hiding, and is hounded from state to state by the forces of the Roman Empire who threaten sanctions and ultimately war on anyone who harbours him.
A blisteringly funny black comedy about the perils awaiting any unsuspecting home-owner.
A Jacobean tragicomedy from 1617, about a shepherd who seeks redress for a miscarriage of justice.
A poignant drama about attitudes to teenage pregnancy in 1960s Britain.
A powerful drama about the potent appeal of far right policies to young people in the UK.

A play that unearths the seismic relationship between two half-sisters and their mother when they are forced together in the A&E ward of the local hospital. Joint-winner of the 2004 Verity Bargate Award.

A quirky comedy about the painting of the Sistine Chapel ceiling, from the well-known actor and writer - seen in the West End starring Ron Cook and Ralf Little.

A gripping historical tragedy, set in the time of the Roman Emperor Tiberius, about a man ruthlessly working his way to the top, destroying everyone in his path.

An epic and provocative play about multi-racial Britain, from the UK's leading political playwright.

An irreverent and provocative drama questioning the basis of Christianity, by the author of The Romans in Britain.
Amateur Productions
On Stage Now
---
J.M. Barrie, Ella Hickson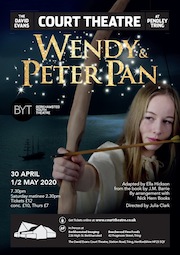 30 Apr - 2 May
Court Theatre
---
Sir Arthur Conan Doyle, Steven Canny, John Nicholson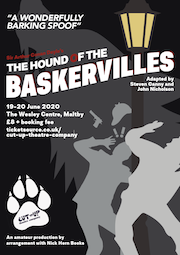 19-20 Jun
The Wesley Centre
---
Charles Dickens, Alastair Cording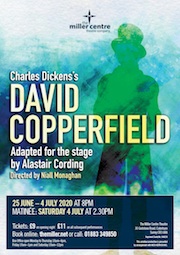 25 Jun - 4 Jul
The Miller Centre
---
David Haig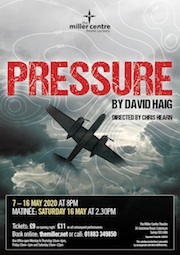 1-10 Jul
The Miller Centre