Showing 133-144 of 767 items.
A play about occupation, revolution and what the future holds for today's youth.
A journalist forms the centre of a devastating media storm in James Fritz's urgent, gripping and innovative play.
A chilling, queer play-noir set amongst the shadowy hills of Hampstead Heath.
A gritty, coming-of-age drama about first love.
A heart-warming, clash-of-cultures comedy set in a Wigan taxi.
An enthralling monologue about love and loss.
A story of domestic servitude and abuse of power.
A hilarious, macabre love story about a pregnant couple of activists attempting to offset the carbon footprint of their unborn baby's life.
A thrilling play about family and social care that follows 11-year-old Sandy on her daring, Christmas mission to emulate Clint Eastwood and bust her gran out of lock-up.
A child-psychologist attempts to record what she's spent her whole life trying to forget, as the memories of former patients collide with her own.
A dark and disturbing portrait of mental illness, and its effects on a young family.
A group of lonely people converge on the North Yorkshire moors, in Robert Holman's first full-length play.
Amateur Productions
On Stage Now
---
Joanna Murray-Smith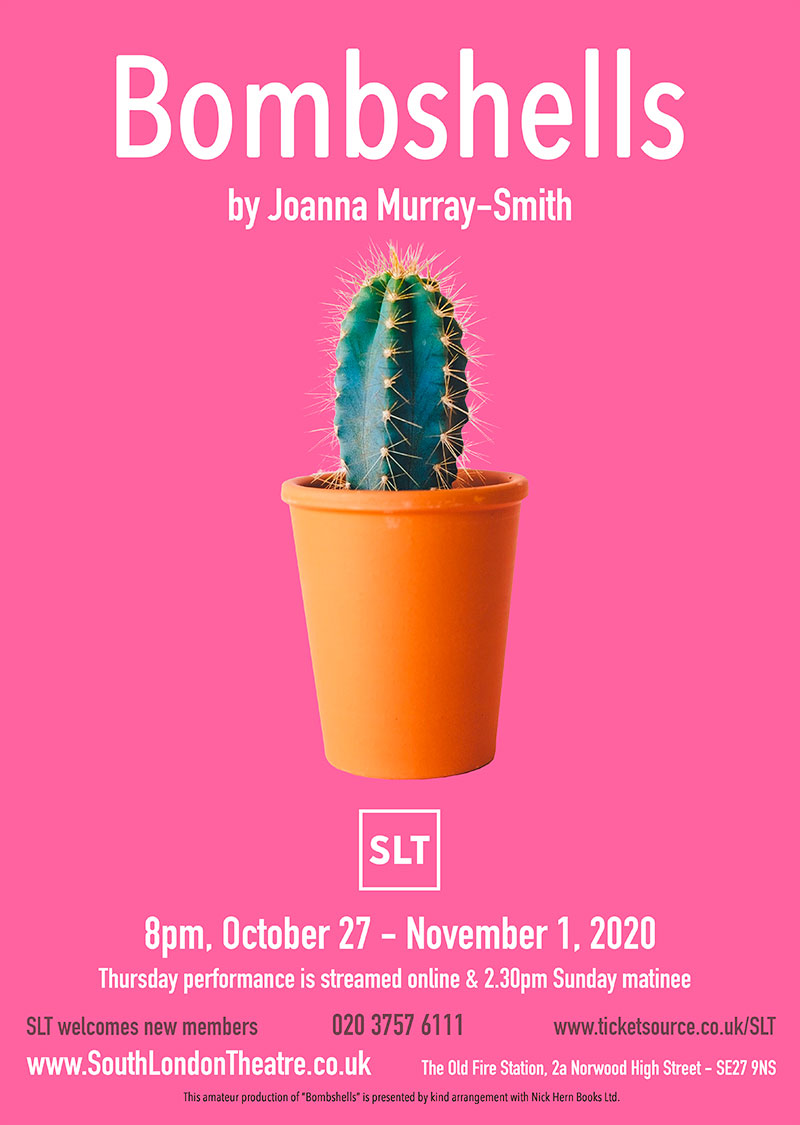 27 Oct - 1 Nov
South London Theatre