Showing 109-120 of 858 items.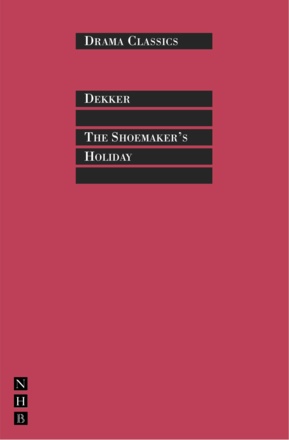 A rumbustious Elizabethan comedy featuring identity fraud, love triangles and a marriage proposal disguised as a shoe fitting. In the Nick Hern Books Drama Classics series.
A dramatisation of the extraordinary life of Jean Rhys, in which themes of femininity, literature and hysteria and madness collide with vivid force.
A hard-hitting and original family drama.

A subtle and topical play about European attitudes to Africa.

A gripping play about the nature of violence.

A tough but vulnerable play about our crumbling social fabric - and the people who have to pick up the pieces.

A verbatim play telling the story of the 2002 Hackney siege, as told by the diverse and vibrant community that experienced it.

An edition of Shakespeare's play that offers the absolute authenticity of the First Folio in a totally accessible form.

An enthralling drama about the man who killed Hendrik Verwoerd, the architect of South African apartheid.

An edition of Shakespeare's play in the Shakespeare Folios series, offering the absolute authenticity of the First Folio in a totally accessible form.

An edition of the play in the Shakespeare Folios series - offering the absolute authenticity of the First Folio in a totally accessible form.

A wry and incisive play exposing how our desire for a normal family life and our fears about adults, young people and sex, can sometimes outride the truth.

Amateur Productions


On Now & Coming Soon

---

Amanda Whittington


---

Tatty Hennessy


17 - 20 Aug 22
Leith Arches Venue, Edinburgh

---

Jessica Swale


3 - 8 Oct 22
Altrincham Garrick Playhouse

---

Alexi Kaye Campbell


27 Oct - 5 Nov 22
The Miller Centre Theatre Company, Surrey

---

Evan Placey


20 - 28 Nov 22
Summerseat Players at the Theatre Royal, Ramsbottom

---

Stef Smith


10 - 14 Jan 23
Stockport Garrick Theatre

---

Nina Raine


16 - 25 Feb 23
The Miller Centre Theatre Company, Surrey