Showing 85-96 of 1,319 items.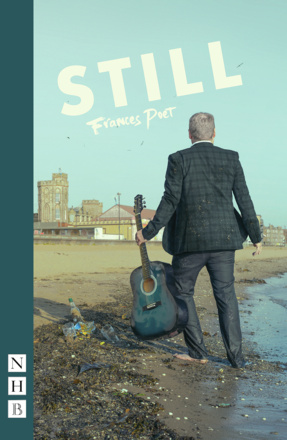 Frances Poet's play is a cathartic story of life, loss and joy, full of tenderness and humour, as five Edinburgh souls stagger towards each other and are transformed.
A psychological drama that asks if the cycle of generational trauma can ever be broken. Can queer, Black femmes find love and belonging when the soil beneath them – and the climate around them – is hostile?

One woman's journey into her own past becomes inextricably linked with the tides of global history in this wickedly funny, strikingly lyrical and explosive debut play. Winner of the 2022 Susan Smith Blackburn Prize.

A beautiful, profound and funny play about Johann Sebastian Bach, the irascible and turbulent composer, and his family business.

A heart-warming and belly-achingly funny story about falling in love for the very first time.

A darkly funny, quick-witted, fast-moving comedy about a man whose life is going nowhere.

A witty and tender play about two old flames who meet again, after thirty years, at a student reunion.

A joyous, chaotic, autobiographical play telling the story of actor, writer and social-media sensation Rob Madge as they set out to recreate a Disney parade they performed as a twelve-year-old for their Grandma.