Showing 97-108 of 361 items.
Are baby boomers to blame for the fact that their children's generation is debt-ridden and adrift? Love, Love, Love takes on the baby boomer generation as it retires, and finds it full of trouble.
There is limited availability of this title. Please

enquire

before placing your order.
A short play by the author of the Adrian Mole books, set in a council house in a small Leicestershire town at election time.
An eccentric, teasing yarn from the multi-award-winning author of The Weir.
A sweet-hearted tale of a washed-up knight-of-old, from the grandfather of modern Scottish playwriting.
A darkly surreal and richly comic short play about a deeply unusual mother and son relationship.
A short play about the power politics underlying the selection of any candidate.
A short play about the working relationship between Mrs Thatcher and the Queen.
A play about a man who cannot, or will not, get out of bed one morning for 'metaphysical reasons'.
A blackly comic short play about a grown-up brother and sister who exact revenge on their violent father.
Mischievously adapted from Roald Dahl's story, acclaimed playwright Enda Walsh turns The Twits upside down and brings this revolting revolution to the stage.
A theatrically playful, dark comedy about the unwritten rules we follow in our lives.
Amateur Productions
On Stage Now
---
J.M. Barrie, Ella Hickson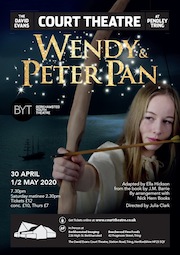 30 Apr - 2 May
Court Theatre
---
Sir Arthur Conan Doyle, Steven Canny, John Nicholson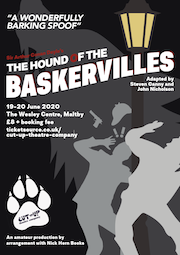 19-20 Jun
The Wesley Centre
---
Charles Dickens, Alastair Cording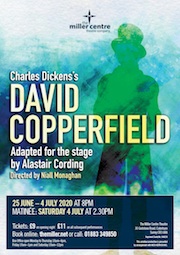 25 Jun - 4 Jul
The Miller Centre
---
David Haig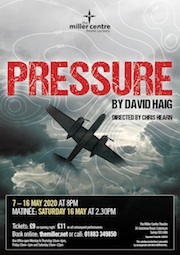 1-10 Jul
The Miller Centre