Showing 85-96 of 361 items.
A play about a man who cannot, or will not, get out of bed one morning for 'metaphysical reasons'.
A blackly comic short play about a grown-up brother and sister who exact revenge on their violent father.
A short play about the power politics underlying the selection of any candidate.
A sinister but comic drama of honour and violence, from the award-winning author of Howie the Rookie.
A heart-warming, clash-of-cultures comedy set in a Wigan taxi.
A hilarious, macabre love story about a pregnant couple of activists attempting to offset the carbon footprint of their unborn baby's life.
A thrilling play about family and social care that follows 11-year-old Sandy on her daring, Christmas mission to emulate Clint Eastwood and bust her gran out of lock-up.
An off-kilter, high-energy, form-pushing play about what pro-wrestling and politics have in common.
A short play about the working relationship between Mrs Thatcher and the Queen.
A comedy of manners about the property market.
An Orwellian dystopian fable about a group of freedom fighters attempting to stand up to a repressive regime, while being continuously subjected to surveillance.
A miniature epic that explores the mad savagery of war with biting black comedy, and takes us into the dark heart of a strange and surreal conflict.
Amateur Productions
On Stage Now
---
J.M. Barrie, Ella Hickson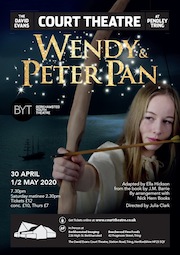 30 Apr - 2 May
Court Theatre
---
Sir Arthur Conan Doyle, Steven Canny, John Nicholson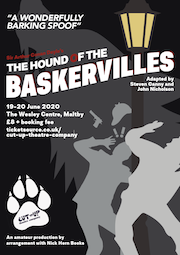 19-20 Jun
The Wesley Centre
---
Charles Dickens, Alastair Cording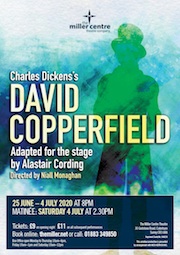 25 Jun - 4 Jul
The Miller Centre
---
David Haig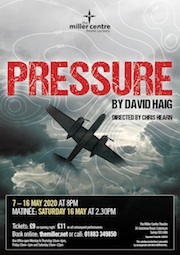 1-10 Jul
The Miller Centre