Showing 61-72 of 205 items.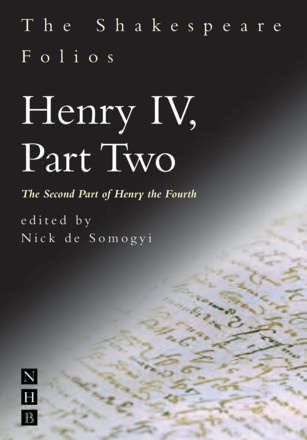 An edition of the play in the Shakespeare Folios series - offering the absolute authenticity of the First Folio in a totally accessible form.
Gorky's magnificent play about the Russian bourgeois social class and the changes occurring around them in the middle of the first decade of the twentieth century. In the Nick Hern Books Drama Classics series.
Strindberg's gripping psychological drama about the battle of the sexes, in a version by Mike Poulton.

Ibsen's masterpiece of modern tragicomedy, in an English translation by Stephen Mulrine. In the Nick Hern Books Drama Classics series.

James Joyce's only play, a startlingly modern portrait of a marriage.

A bawdy, satiric and theatrically allusive comedy that was extremely popular with seventeenth-century readers.

A revenge tragedy set in the Spanish court, filled with powerful dramatic moments of violence, pathos, satire and humour. Part of the Globe Quartos series, co-published with Shakespeare's Globe.

An edition of the play in the Shakespeare Folios series, offering the absolute authenticity of the First Folio in a totally accessible form.

John Gay's bawdy and burlesque pastiche of classical Italian opera, often regarded as the world's first ever musical.

A fresh, performable version by John Clifford of Goethe's 'unstageable' masterpiece.

Oscar Wilde's audacious drama of social scandal centres around the revelation of a long-concealed secret. In the Nick Hern Books Drama Classics series.

A gripping historical tragedy, set in the time of the Roman Emperor Tiberius, about a man ruthlessly working his way to the top, destroying everyone in his path.

Amateur Productions


On Now & Coming Soon

---

Charles Dickens, adapted by Alastair Cording


23 Jun - 2 Jul 22
The Miller Centre Theatre Company, Surrey

---

Amanda Whittington


30 Jul - 6 Aug 22
Hayling Island Amateur Dramatic Society

---

Stef Smith


10 - 14 Jan 23
Stockport Garrick Theatre