Showing 61-72 of 207 items.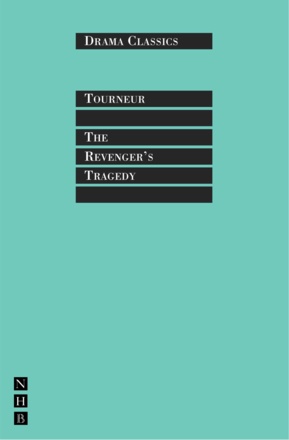 A Jacobean tale of personal vengeance in a morally bankrupt world. In the Nick Hern Books Drama Classics series.
A classic Restoration-era comedy about the sexual exploits of two officers, the womanising Plume and the cowardly Brazen, as they go about their task of recruiting soldiers in the town of Shrewsbury.
Using Shakespeare's orginal lines, alongside new text, Jeanie O'Hare retells The Wars of the Roses through the eyes of the extraordinary Margaret of Anjou.

A brilliantly funny one-act play about a hypochondriac attempting to propose to an argumentative young woman.

A Jacobean tragicomedy from 1617, about a shepherd who seeks redress for a miscarriage of justice.

J.M. Synge's extraordinary play about a young man on the run, and his unexpected elevation to folk hero. In the Nick Hern Books Drama Classics series.

Racine's reworking of Euripides' Hippolytus, celebrated for its tragic construction and the richness of its language.

A gripping drama of sex, power and passion from the Spanish Golden Age.

A fresh translation of one of the last great epics of the nineteenth century.

Ibsen's mighty epic, by turns fantastic and tragic, based on the Norwegian fairy tale Per Gynt. In the Nick Hern Books Drama Classics series.

Amateur Productions


On Now & Coming Soon

---

Jules Verne, adapted by Laura Eason


14 - 21 May 22
Hayling Island Amateur Dramatic Society

---

Created by Mark Gatiss


25 - 28 May 22
Holmfirth Turn Again Theatre

---

Jessica Swale


25 - 28 May 22
Sinodun Players, Wallingford

---

John Nicholson and Le Navet Bete


---

Tom Wells


7 - 11 June 2022
Bournemouth Little Theatre

---

Charles Dickens, adapted by Alastair Cording


23 Jun - 2 Jul 22
The Miller Centre Theatre Company, Surrey

---

Amanda Whittington


30 Jul - 6 Aug 22
Hayling Island Amateur Dramatic Society