Showing 73-84 of 205 items.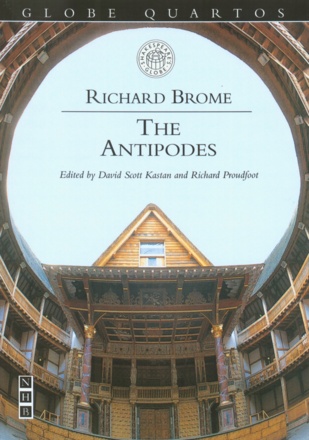 An ingenious satirical comedy, often considered playwright Richard Brome's masterpiece and one of the greatest comedies of the Caroline era, presenting a farcically topsy-turvey view of London in the 1630s.
Middleton and Rowley's masterpiece, a tale of murder, lust, seduction and blackmail in the seventeenth century.
A popular comedy from the early-17th century, combining romance, magic, deer poaching and abduction from a nunnery. Part of the Nick Hern Books Globe Quartos series.

A classic French farce of infidelity and mistaken identity. In the Nick Hern Books Drama Classics series.

One of Ibsen's most powerful studies of female psychology, in the Nick Hern Books Drama Classics series.

The first version of Wedekind's celebrated erotic masterpiece to be based on the author's original text, restoring the clarity, the daring and the sexual explicitness of a modern masterpiece written a hundred years before its time.

An edition of Shakespeare's play in the Shakespeare Folios series - offering the absolute authenticity of the First Folio in a totally accessible form.

An edition of Shakespeare's play in the Shakespeare Folios series - offering the absolute authenticity of the First Folio in a totally accessible form.

An edition of the play in the Shakespeare Folios series, offering the absolute authenticity of the First Folio in a totally accessible form.

Atreus, Agamemnon's father, takes revenge on his brother Thyestes by murdering Thyestes' sons and serving their flesh up for their father's dinner.

Racine's reworking of Euripides' Hippolytus, celebrated for its tragic construction and the richness of its language.

A classically bawdy Restoration Comedy, widely regarded as one of the filthiest and funniest plays ever written.

Amateur Productions


On Now & Coming Soon

---

Amanda Whittington


---

Tatty Hennessy


17 - 20 Aug 22
Leith Arches Venue, Edinburgh

---

Jessica Swale


3 - 8 Oct 22
Altrincham Garrick Playhouse

---

Alexi Kaye Campbell


27 Oct - 5 Nov 22
The Miller Centre Theatre Company, Surrey

---

Evan Placey


20 - 28 Nov 22
Summerseat Players at the Theatre Royal, Ramsbottom

---

Stef Smith


10 - 14 Jan 23
Stockport Garrick Theatre

---

Nina Raine


16 - 25 Feb 23
The Miller Centre Theatre Company, Surrey