Showing 169-180 of 205 items.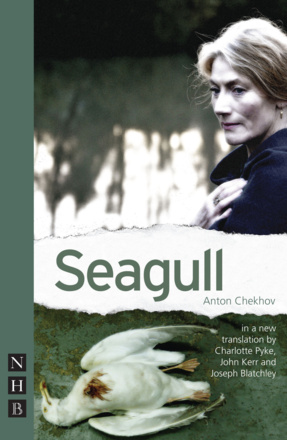 A striking version of Chekhov's classic play, restoring the cuts demanded by the Russian censor in 1896.
A startling domestic thriller from the seventeenth century, one of the first tragedies ever to be written about ordinary people. In the Nick Hern Books Drama Classics series.

A thrilling version of Ibsen's epic play, charting the true odyssey of an astonishing man as he struggles to find spiritual fulfilment and political pre-eminence.

Terence Rattigan's first play, published for the first time in this edition to mark the centenary of his birth. With an authoritative introduction by Rattigan scholar Dan Rebellato. 

Eugene O'Neill's epic Pulitzer Prize-winning play about love and forgiveness.

The third in Terence Rattigan's unofficial trilogy of war plays, published alongside an earlier version of the play, Less Than Kind, never staged during Rattigan's lifetime.

An adaptation of Ibsen's extraordinary last play, When We Dead Awaken, one of his most deeply personal works.

Ibsen's play about an idealistic doctor whose moral resolve is put to the test when he discovers that the waters from which his native spa town draws its wealth are dangerously contaminated.