Showing 145-162 of 169 items.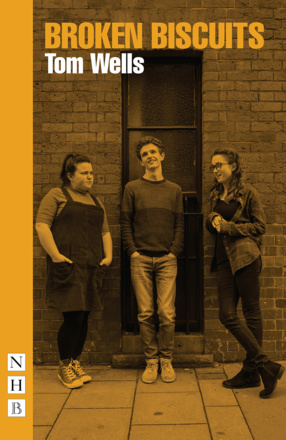 A beautiful, heart-warming, laugh-out-loud coming-of-age story for our times.
A funny, fast-paced play about identity, truth and the challenge of finding out who you really are. Part of Platform, an initiative from Tonic Theatre in partnership with Nick Hern Books, aimed at achieving greater gender equality in theatre.

And a Blueprint for Creating Your Own Production

A unique theatrical investigation into how teenagers' brains work, and why they're designed by evolution to be the way they are.

A deeply moving and thought-provoking stage play based on the best-selling novel by John Boyne.

A brand-new ancient-history play in verse that tells the story of one of Britain's most iconic women: a queen, a warrior and a rebel.

A moving, comical and eye-opening story of four young women fighting for education and self-determination against the larger backdrop of women's suffrage.

A disquieting and darkly funny play which shines a light on the state of mental-health services in modern Britain. In the Multiplay Drama series.

Renowned poet and dramatist Liz Lochhead tells the story of Frankenstein's creation.

A tense relationship drama which examines how the effects of one moment can ripple through a galaxy of lives. In the Multiplay Drama series.

Three hard-hitting, distinctive monologues for young female actors, from one of the country's most exciting young playwrights.

A magical re-telling of the story of Beauty and the Beast, with music by Mick Sands drawn from traditional French folk melodies.

A magical re-telling of the story of Beauty and the Beast, first performed in this version by the Royal Shakespeare Company.

Lucy Kirkwood's delightful version of the classic fairytale, first seen in a production devised and directed by Katie Mitchell at the National Theatre for Christmas 2010.

A brilliant version of the classic tale, from a playwright acclaimed as 'the master of children's theatre' (Scotsman).

There is limited availability of this title. Please

enquire

before placing your order.

A poignant drama about attitudes to teenage pregnancy in 1960s Britain.

A play about the challenges of being on the school football team – and secretly gay.

An energetic, fast-moving adaptation for the stage of this modern children's classic, by the best-selling author and 2005 Children's Laureate.

Laura Eason's celebrated adaptation of Jules Verne's classic novel, a dazzling escapade that packs in more than fifty unforgettable characters.