Showing 91-108 of 169 items.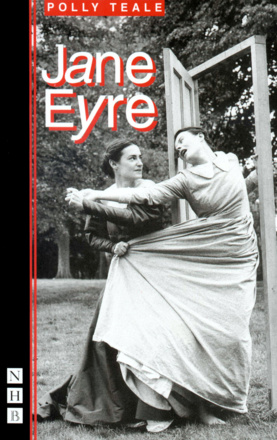 A bold and theatrically inventive adaptation of the literary classic that puts the interior life of the novel on stage.
Oscar Wilde's undying comedy – in an edition to fit any handbag.

A touching and funny play about a girl on the cusp of adolescence.

A play about a teenage girl's solo journey to the North Pole with her father's ashes.

A play for young people (age five and up) to watch, read and perform, about one confused alien, two brave kids and a busted spaceship.

The award-winning play that follows one man's desperate attempts to buck the system, and asks what really makes us who we are in the 21st century.

A touching and funny story of family, friends and fitting in, How To Be A Kid is ideal for seven- to eleven-year-olds to watch, read and perform.

A powerful, inventive play exploring the issue of homelessness amongst young people.

Holloway dreams of being a world-class BMXer, but she is held back by the tough reality of a parent in prison.

A two-play dramatisation of Philip Pullman's extraordinary award-winning fantasy trilogy, first seen at the National Theatre.

A powerful, timely play featuring songs, about one girl taking control of her destiny in a world teetering on the brink. Part of Platform, an initiative aimed at achieving greater gender equality in theatre.

An imaginative reworking of the children's classic, from the UK's leading author of plays for young audiences.

There is limited availability of this title. Please

enquire

before placing your order.

Jo Clifford's beautifully simple adaptation of one of Dickens's best-loved novels brings it thrillingly to life for the stage.

A gritty adaptation of Dickens' least sentimental love story with a cast of some of his most unforgettable characters.

A play about the intersecting lives of four women, and their power to change the course of English history. Part of Platform, an initiative aimed at addressing gender imbalance in theatre.

Four urgent and explosive plays by award-winning playwright Evan Placey, each tackling issues facing young people today.

An urgent and explosive play that explores of the pressures on young people today in the wake of advancing technology.

A fierce, funny and irreverent OCD love story that asks: what exactly is 'normal' anyway?