Showing 55-72 of 169 items.
A rich and magical play for all the family, from a master of storytelling.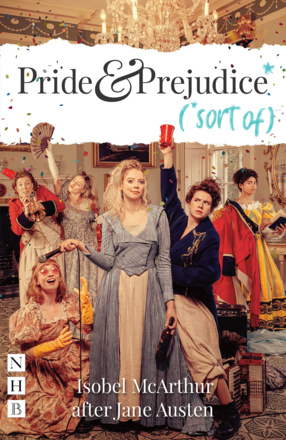 A loving and irreverent all-female adaptation of Jane Austen's unrivalled literary classic.
A chilling adaptation of Joan Lindsay's classic novel about the disappearance of three Australian schoolgirls in the summer of 1900.

A deliciously dark version of the Grimm Tales, from master storyteller Philip Pullman.

A faithful yet inventive adaptation of Jane Austen's novel, with a set of Production Notes designed to make it easily stageable.

An award-winning of the gripping Romeo and Juliet story, a captivating drama of love, revolution and what it means to grow up in a divided world.

An electrifying, bittersweet love story with echoes of Romeo and Juliet, set in a society divided by racial bigotry and a world rocked by terrorism. 

A delightful stage version of Jane Austen's earliest novel, her mock-Gothic Romance.

A comedy drama about being young, working in a shit job, living in debt, and all the funny and sad things you do to cope.

Jessica Swale's play Nell Gwynn charts the rise of an unlikely heroine, from her roots in Coal Yard Alley to her success as Britain's most celebrated actress, and her hard-won place in the heart of the king.

A play about a generation of unlikely heroes that celebrates coming of age online in a chaotic world.

The tragic story of how Rudyard Kipling sent his son to his death in the First World War.

By turns dark and shimmering, Moth is a fast, funny and heartbreaking story about two young people with nowhere to go.

An adaptation for the Royal Shakespeare Company of Sir Thomas Malory's classic telling of the Legend of King Arthur and his Knights of the Round Table.

A gripping and urgent play about a well-meaning teacher who intervenes on behalf of a troublesome student, with terrifying consequences.

A re-invention of George Eliot's classic story of loss, tragedy and the relentless nature of fate.

An adaptation for the stage of this modern children's classic by the best-selling author and 2005 Children's Laureate.