Showing 1-18 of 169 items.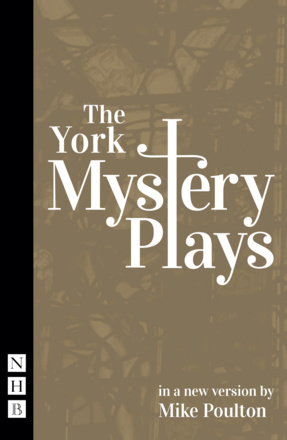 The greatest story ever told, in a version by Mike Poulton, premiered at York Minster in May 2016.
There is limited availability of this title. Please

enquire

before placing your order.

Anna Jordan's Bruntwood Prize-winning play, Yen explores a childhood lived without boundaries and the consequences of being forced to grow up on your own.

A ferocious, wild and utterly exhilarating adaptation of Emily Brontë's indelible masterpiece.

A thrilling, funny and spectacular adaptation of Joan Aiken's classic children's novel, perfectly suited to performance by theatre companies and drama groups of any size.

A delightful stage adaptation that combines all the joy and mystery of Kenneth Grahame's much-loved classic with the lightness of touch and playful theatricality that award-winning playwright Mike Kenny is known for.

A powerfully dramatic play about Charles Darwin's voyage on board HMS Beagle - an adventure that changed not only his own life, but also the history of the entire world.

A play about everyday feminism, consent and the changing face of teenage sexuality in an online world. Written for the National Theatre Connections Festival.

A sometimes comic, sometimes heartbreaking journey into the world of autism, mixing narrative, song, dance and direct address to explore this contentious and often misunderstood subject matter.

A refreshingly modern version of J.M. Barrie's much-loved story that puts the character of Wendy firmly centre stage.

A gripping journey through British history that shows how our country was shaped and how connected we are with our past. Part of the 2014 National Theatre Connections Festival.

A magnificent two-play epic, adapted from Tolstoy's novel and first staged by Shared Experience.

A sharp, fast-paced exploration of the possibilities of love, friendship and healing in the search for home. In the Multiplay Drama series.

An epic romcom telling the story of an unlikely romance between the Queen of England and a boy from the wrong side of the tracks. Premiered by the National Youth Theatre.

An extraordinary, award-winning account of the Beslan School Siege, exploring the entirely individual way children cope with traumatic situations.

Tender, uncompromising, haunting and lyrical, these four plays together comprise a contemporary chronicle of the lives of East London's young women.

A bittersweet comedy about life, love and friendship once school is long gone.

A Fringe First Award-winning fable about the power of mythology to change your life.

A fresh and genuinely thrilling adaptation of the classic tale, and one that keeps close to Stevenson's original story.