Showing 145-162 of 166 items.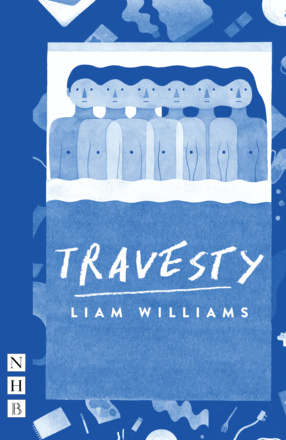 The debut play by Liam Williams, double Edinburgh Comedy Award nominee -  about gender and the ethical dimensions of modern love.
A tender but truthful exploration of love and ageing, asking how we choose to live in the face of soaring life expectancies. Winner of the 2017 Papatango New Writing Prize.

An autobiographical monologue, written to be performed by its author David Edgar, in which Edgar at seventy confronts the ideals of his twenty-something self.

An insightful, heartfelt coming-of-age story and a blazing account of inner-city, British-Asian teenage life.

A short play about the unfairness of growing up in a world where you don't make the rules. First performed as part of Inside/Outside, a season of short plays staged at the Orange Tree Theatre, Richmond.

A radical, modern-day re-interpretation of Arthur Schnitzler's taboo-breaking 1897 play La Ronde, with its 'daisy chain' of sexual encounters.

There is limited availability of this title. Please

enquire

before placing your order.

A heartbreakingly funny play about love, life and human connection, first performed as part of the Orange Tree Theatre's Inside/Outside season.

An extraordinary, award-winning account of the Beslan School Siege, exploring the entirely individual way children cope with traumatic situations.

Joint winner of the inaugural Theatre503 Playwriting Award, Valhalla depicts a world where the boundaries of scientific research and the endurance of human love are stretched to their limits.

A twisting two-hander, a psychological thriller from the acclaimed author of Emilia.

A short play by Timberlake Wertenbaker about an English schoolgirl who is befriended online by an Afghan girl after her brother is killed while on active duty in Afghanistan.

A short play by Stacey Gregg, an oblique parable of love set against the backdrop of a horrific landscape.

A searching portrait of human kindness in a world that sets limits on how we care for the vulnerable. First performed as part of the Orange Tree Theatre's Inside/Outside season of short plays.

Set against the low hum of the War on Terror, Why Can't We Live Together? is a kaleidoscopic vision of our times through the lives of one man and one woman.

A kaleidoscopic exploration of cultural progress, an interrogation of gender and privilege, and a wilfully ignorant history of English Literature.