Showing 55-72 of 166 items.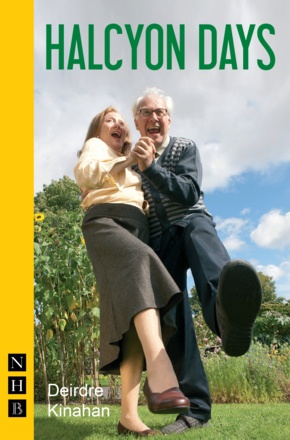 An uplifting, bittersweet drama set in a nursing home, celebrating friendship and the human spirit.
There is limited availability of this title. Please

enquire

before placing your order.

A short play about a father and son waiting in a new 'self-harming unit'.

A moving, funny and charming play that takes you through decades of history seen through the eyes of one village resident.

A funny, hopeful play about loneliness, longing and being left behind. Winner of the Judges' Award in the 2015 Bruntwood Prize for Playwriting.

A short play published for the first time, written during the author's time working with European theatremakers.

A hilarious new spin on the Hollywood romcom featuring two proposals, two weddings, an elopement and a cast of unforgettable characters.

A white-knuckle ride through a nightmare Dublin, where enemies and allies are interchangeable.

There is limited availability of this title. Please

enquire

before placing your order.

A play about food, love, class and grief in a world where there's little left to savour.

A tender, funny, lyrical debut play about finding love and holding onto it with everything you've got, premiered by Paines Plough and Tamasha.

A touching, funny play about what happens when you hate your best friend.

A short play about a youthful couple who can't seem to pull themselves up the rungs of the property ladder.

A play about modern-day sex trafficking, joint winner of the 2010 John Whiting Award.

A humane, funny and ultimately haunting play that explores masculinity, identity and what it means to be English.

A play inspired by the true story of Afghanistan's first youth music programme, exploring a world following the US invasion that is complex, contradictory and shocking – all to a soundtrack of early noughties' pop.

Schnitzler's famous 'daisy-chain' play of sexual coupling, set in Vienna in the 1890s. In the Drama Classics series.

The story of a young girl trapped in an increasingly tiny world. Based on a true story.

A play about what we say and how we say it; about the things we can only hear in the silence; about dead cats, activism, eye contact and lemons, lemons, lemons, lemons, lemons.

A short play about a woman seeking help from a therapist to overcome a traumatic episode in her past.