Showing 37-54 of 166 items.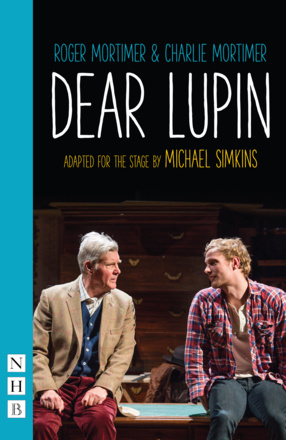 Michael Simkins' immensely charming stage adaptation of Dear Lupin, the witty and touching collection of letters from a father to his son that became a huge bestseller, winner of The Sunday Times Humour Book of the Year.
Enda Walsh's breakthrough play, a fast and formally inventive portrait of two teenage Irish misfits

A short play about two police officers and their different expectations of the job.

A short play about two children forced into prostitution.

A man falls in love with America and leaves his wife and children for fifty years of love and adventure with Sam.

A beautifully crafted play from the American playwright, author of Tape and associate writer of The Laramie Project, whose events are echoed in this play.

A bloody tale of colonialism – ancient and modern – and the rhyme of history. Part of the Arabian Nightmares trilogy.

A dark comedy about female friendship, fertility and freaking out, by Florence Keith-Roach, 'rising star of the London theatre scene' (Evening Standard).

A poetic, unpredictable and explosive play about female friendship, and what happens when you can no longer be the woman people want.

A smart, funny play about love, friendship and growing up, from the author of WINK and Fury.

A two-part play presenting two distinct moments in the life of Mary Bell, the eleven-year-old Newcastle girl who was convicted of the manslaughter of two toddlers in 1968.

A powerful allegory of brotherhood, vengeance and fate set in a small Nigerian town. Adapted from the Man Booker Prize-shortlisted novel.

A collection of work for the stage that provides a remarkable and penetrating look at the African-American experience over the last 100 years.

A fast-moving, touchingly funny play about two very different women, both having a very bad day.

A punchy and provocative new play by the Bruntwood Prize-winning author of Yen.

A fierce, funny and irreverent OCD love story that asks: what exactly is 'normal' anyway?

A striking play from Northern Ireland about two women and the childhood tragedy they'll never be allowed to forget.

A gritty, coming-of-age drama about first love.