Showing 1-18 of 166 items.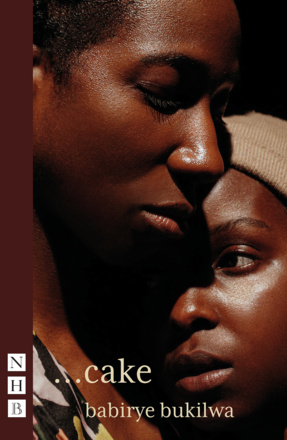 A psychological drama that asks if the cycle of generational trauma can ever be broken. Can queer, Black femmes find love and belonging when the soil beneath them – and the climate around them – is hostile?
A hilarious, macabre love story about a pregnant couple of activists attempting to offset the carbon footprint of their unborn baby's life.

A man in his forties and a woman in her twenties meet on a trip to Berlin. Across a fractured timeline where past and present collide, the story of their relationship, their love and their struggle unravels.

A couple in bed discuss the effect on them of the woman's recent abortion.

A short play about Margaret Beckett finding herself Acting Leader of the Opposition after the sudden death of John Smith.

The remarkable true story of a young trans man's journey from Egypt to Scotland, charting his progress across borders and genders in his search for a place to call home.

A resonant and surreal short piece published alongside What If If Only.

Two friends scratch out a living on the margins of society in a play commissioned by acclaimed theatre company Clean Break.

A tender, frank and funny play about a West Country farm struggling to survive the Foot and Mouth pandemic.

A moving and unexpectedly funny play about a couple grieving the loss of their child, winner of the Best New Play award at the 2022 Offies (Off West End Awards).

A taut family drama about obsession, betrayal and the human need to belong.

An unflinching and unexpectedly humorous play about masculinity, sexuality and power, through the dizzying lens of youth.

A poignant two-hander about memory, truth and love.

There is limited availability of this title. Please

enquire

before placing your order.

A short and unnerving play about families, property and rampant vegetation.

A ferocious two-hander about a father-daughter relationship gone horribly and terrifyingly wrong.

A sharp and astute two-hander that takes an intimate look at the first fragile moments of risking your heart and taking a chance.

The first of the three plays that make up Robert Holman's acclaimed dramatic trilogy Making Noise Quietly.

A sweet-hearted tale of a washed-up knight-of-old, from the grandfather of modern Scottish playwriting.