Showing 19-36 of 166 items.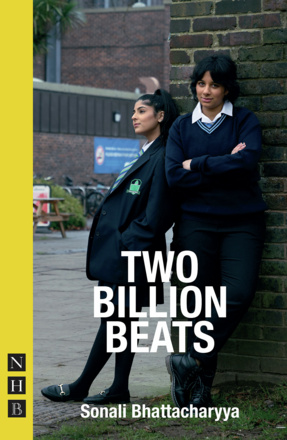 An insightful, heartfelt coming-of-age story and a blazing account of inner-city, British-Asian teenage life.
An autobiographical monologue, written to be performed by its author David Edgar, in which Edgar at seventy confronts the ideals of his twenty-something self.

A tender but truthful exploration of love and ageing, asking how we choose to live in the face of soaring life expectancies. Winner of the 2017 Papatango New Writing Prize.

The debut play by Liam Williams, double Edinburgh Comedy Award nominee -  about gender and the ethical dimensions of modern love.

A comic duologue about a civil servant sweltering in Moscow coping with the incessant demands of his family from their summer dacha.

A darkly comic fable of brotherly love and family identity, winner of the 2002 Pulitzer Prize for Drama.

A 15-minute play about childhood, disability and spending time on trains.

A short play about sponsorship and the arts.

A tender portrayal of two women trying to start again after their release from prison.

A poignant exploration of what it means to say goodbye.

A tense, revealing play that explores what it means to care for one another and asks who, in a time of increasing disconnect, we expect to look after us.

Another Romeo and another Juliet in a strikingly different love story.

An astonishing, tragic and uplifting verbatim play about the care system in the UK today.

A gripping psychological thriller, filled with razor-sharp dialogue.

A comic duologue about a melancholy old actor perked up by memories of past glories.

Fifty-four monologues and dialogues drawn from 'found' stories told by everyday people living everyday lives in East Tennessee and the Appalachia region of the USA.

A night of debauchery and delicate connection in a play set in the city that never sleeps.