Showing 109-126 of 166 items.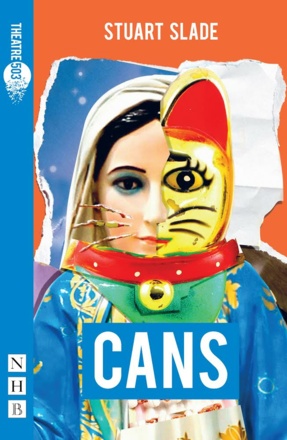 A searingly funny debut play about death, betrayal, and the possibility of forgiveness. And cider.
A humane, funny and ultimately haunting play that explores masculinity, identity and what it means to be English.

A one-act duologue by Enda Walsh which went on to inspire his play Ballyturk.

A punchy and provocative new play by the Bruntwood Prize-winning author of Yen.

A touching, funny play about what happens when you hate your best friend.

A hard-hitting, claustrophic drama about trying to escape your past.

There is limited availability of this title. Please

enquire

before placing your order.

A comic duologue about a civil servant sweltering in Moscow coping with the incessant demands of his family from their summer dacha.

A comic duologue about a melancholy old actor perked up by memories of past glories.

A captivating, darkly comic play that questions what it means to be human.

A 15-minute play about childhood, disability and spending time on trains.

By turns dark and shimmering, Moth is a fast, funny and heartbreaking story about two young people with nowhere to go.

A short play by Stacey Gregg, an oblique parable of love set against the backdrop of a horrific landscape.

A short play from an acclaimed Irish playwright, about a sterile liasion in a hotel room that threatens to spill over into real life.

A short play commissioned and performed as part of The Fairer Sex, a series of play readings at the Abbey Theatre, Dublin, in June 2009.

A short play about an elderly couple who, trapped in a nursing home, plot a daring escape into the sunshine.

A short play about two brothers biding their time to savour revenge - but how can they be sure they've got the right girl?

A short play about a youthful couple who can't seem to pull themselves up the rungs of the property ladder.

A short play about a parent and child who have been concealing their true identities.