Showing 73-90 of 166 items.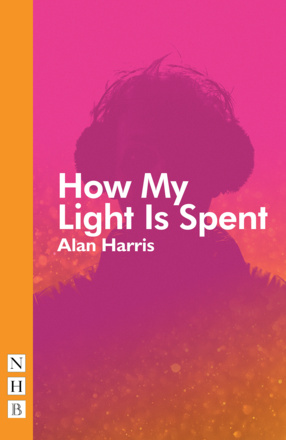 A funny, hopeful play about loneliness, longing and being left behind. Winner of the Judges' Award in the 2015 Bruntwood Prize for Playwriting.
Set against the low hum of the War on Terror, Why Can't We Live Together? is a kaleidoscopic vision of our times through the lives of one man and one woman.

An extraordinary, award-winning account of the Beslan School Siege, exploring the entirely individual way children cope with traumatic situations.

A man in his forties and a woman in her twenties meet on a trip to Berlin. Across a fractured timeline where past and present collide, the story of their relationship, their love and their struggle unravels.

A moving, funny and charming play that takes you through decades of history seen through the eyes of one village resident.

A fable about the moral and environmental cost of our materialistic nesting instincts.

A hilarious new spin on the Hollywood romcom featuring two proposals, two weddings, an elopement and a cast of unforgettable characters.

The debut play by Liam Williams, double Edinburgh Comedy Award nominee -  about gender and the ethical dimensions of modern love.

A smart, funny play about love, friendship and growing up, from the author of WINK and Fury.

Two friends scratch out a living on the margins of society in a play commissioned by acclaimed theatre company Clean Break.

A poignant exploration of what it means to say goodbye.

A thrilling two-hander that looks at the complexities of a mother-daughter relationship, the growing argument between rich and poor, and a young woman stuck in between.

A dark comedy about female friendship, fertility and freaking out, by Florence Keith-Roach, 'rising star of the London theatre scene' (Evening Standard).

A play about what we say and how we say it; about the things we can only hear in the silence; about dead cats, activism, eye contact and lemons, lemons, lemons, lemons, lemons.

Michael Simkins' immensely charming stage adaptation of Dear Lupin, the witty and touching collection of letters from a father to his son that became a huge bestseller, winner of The Sunday Times Humour Book of the Year.

Joint winner of the inaugural Theatre503 Playwriting Award, Valhalla depicts a world where the boundaries of scientific research and the endurance of human love are stretched to their limits.

The story of a young girl trapped in an increasingly tiny world. Based on a true story.

A tender, frank and funny play about a West Country farm struggling to survive the Foot and Mouth pandemic.