Showing 145-162 of 166 items.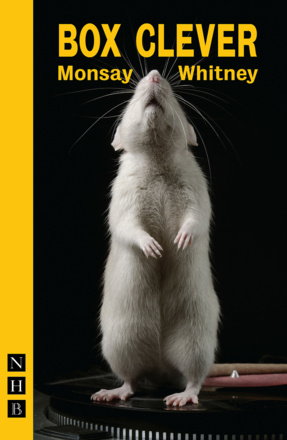 A moving, truthful and darkly comic play about one woman's experience of a women's refuge.
An urgent, moving and occasionally hilarious play about the migrant crisis and the politics of the Middle East.

A short dark comedy from Spain, in which a naive middle-aged transvestite encounters a petty thief nicknamed 'sour face'.

A contemporary, lyrical love story that explores the changes and choices that pull us from the places and people we love.

A sweet-hearted tale of a washed-up knight-of-old, from the grandfather of modern Scottish playwriting.

The first of the three plays that make up Robert Holman's acclaimed dramatic trilogy Making Noise Quietly.

A sharp and astute two-hander that takes an intimate look at the first fragile moments of risking your heart and taking a chance.

A ferocious two-hander about a father-daughter relationship gone horribly and terrifyingly wrong.

A short and unnerving play about families, property and rampant vegetation.

A poignant two-hander about memory, truth and love.

There is limited availability of this title. Please

enquire

before placing your order.

An unflinching and unexpectedly humorous play about masculinity, sexuality and power, through the dizzying lens of youth.

A taut family drama about obsession, betrayal and the human need to belong.

A moving and unexpectedly funny play about a couple grieving the loss of their child, winner of the Best New Play award at the 2022 Offies (Off West End Awards).

A tender, frank and funny play about a West Country farm struggling to survive the Foot and Mouth pandemic.

Two friends scratch out a living on the margins of society in a play commissioned by acclaimed theatre company Clean Break.

A resonant and surreal short piece published alongside What If If Only.

The remarkable true story of a young trans man's journey from Egypt to Scotland, charting his progress across borders and genders in his search for a place to call home.

A short play about Margaret Beckett finding herself Acting Leader of the Opposition after the sudden death of John Smith.