Showing 127-144 of 166 items.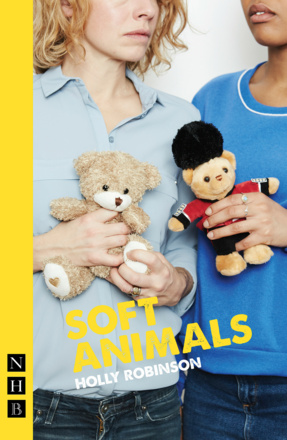 A tender and unflinching story about motherhood, self-destruction and the way women help each other heal.
An intimate, tender play about loss, hurt and rediscovery, from Jack Thorne.

A taut, thrilling debut play for two actors, premiered at Theatre503, London.

A play exploring the last three decades of women in politics, asking what's changed and what still must.

Hollywood comes to rural Ireland in this hilarious multi-award winner which ran for four years in London's West End.

A night of debauchery and delicate connection in a play set in the city that never sleeps.

Fifty-four monologues and dialogues drawn from 'found' stories told by everyday people living everyday lives in East Tennessee and the Appalachia region of the USA.

A comic duologue about a melancholy old actor perked up by memories of past glories.

A gripping psychological thriller, filled with razor-sharp dialogue.

An astonishing, tragic and uplifting verbatim play about the care system in the UK today.

Another Romeo and another Juliet in a strikingly different love story.

A tense, revealing play that explores what it means to care for one another and asks who, in a time of increasing disconnect, we expect to look after us.

A poignant exploration of what it means to say goodbye.

A tender portrayal of two women trying to start again after their release from prison.

A short play about sponsorship and the arts.

A 15-minute play about childhood, disability and spending time on trains.

A darkly comic fable of brotherly love and family identity, winner of the 2002 Pulitzer Prize for Drama.

A comic duologue about a civil servant sweltering in Moscow coping with the incessant demands of his family from their summer dacha.