Showing 127-144 of 166 items.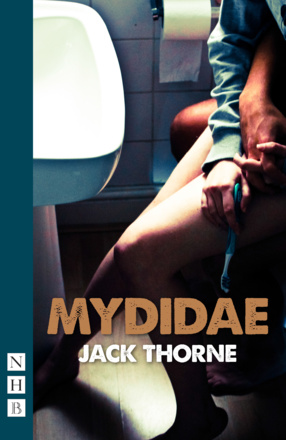 A play about the private and disturbing moments a couple share, exploring what becomes of a relationship when it is held together not only by love, but by fear, guilt and despair.
An uplifting, bittersweet drama set in a nursing home, celebrating friendship and the human spirit.

A ferociously gripping story about the moral issues of contemporary military occupation and its effect on the mental health of serving soldiers. Written with startling insight by author and broadcaster Sandi Toksvig.

The second play in Robert Holman's acclaimed trilogy of short plays, Making Noise Quietly.

The first of the three plays that make up Robert Holman's acclaimed dramatic trilogy Making Noise Quietly.

A short play about a woman seeking help from a therapist to overcome a traumatic episode in her past.

A heartbreaking study of heritage, grief and family, Rose is a powerful drama about a Middle-Eastern immigrant's struggle to raise his daughter 'the English way'.

A beautifully crafted play from the American playwright, author of Tape and associate writer of The Laramie Project, whose events are echoed in this play.

Another Romeo and another Juliet in a strikingly different love story.

A play about modern-day sex trafficking, joint winner of the 2010 John Whiting Award.

JP Miller's 1962 film Days of Wine and Roses, adapted brilliantly for the stage by Owen McCafferty.

A radical, modern-day re-interpretation of Arthur Schnitzler's taboo-breaking 1897 play La Ronde, with its 'daisy chain' of sexual encounters.

A bittersweet and hesitant duologue in a bar between a youngish man and woman who are ex-lovers.

A couple in bed discuss the effect on them of the woman's recent abortion.

A tender portrayal of two women trying to start again after their release from prison.

An ink-black comedy about the boundaries between work and play.

An electrifying portrayal of a dangerously charged romance between a fifteen-year-old and their teacher.

Schnitzler's famous 'daisy-chain' play of sexual coupling, set in Vienna in the 1890s. In the Drama Classics series.