Showing 109-126 of 166 items.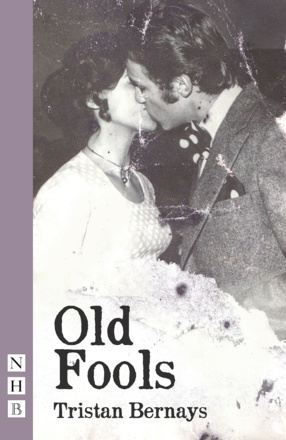 A surprising and touching tale about a couple, their experience of Alzheimer's, and their enduring efforts to hold their relationship together through the years.
A short play set in a Westminster dressing room, as Prime Minister Dave prepares for his first ever bout of Prime Minister's Questions.

An urgent, moving and occasionally hilarious play about the migrant crisis and the politics of the Middle East.

A short play about a patient and her psychiatrist as they head into the wilderness to find out how sane any of us really are.

A short play by Timberlake Wertenbaker about an English schoolgirl who is befriended online by an Afghan girl after her brother is killed while on active duty in Afghanistan.

An angry and passionate play chronicling the fallout for communities crushed by the heroin epidemic at the height of Thatcherism.

A powerful allegory of brotherhood, vengeance and fate set in a small Nigerian town. Adapted from the Man Booker Prize-shortlisted novel.

A contemporary, lyrical love story that explores the changes and choices that pull us from the places and people we love.

A night of debauchery and delicate connection in a play set in the city that never sleeps.

A play exploring the last three decades of women in politics, asking what's changed and what still must.

A rollercoaster of a play for anyone that's ever been a dick on the dance floor.

A short play exploring the private worlds of strangers, living side by side but generations apart.

A tense, revealing play that explores what it means to care for one another and asks who, in a time of increasing disconnect, we expect to look after us.

A play with live music, waltzing and unexpected connections, exploring how we return, resettle and adapt.

An autobiographical monologue, written to be performed by its author David Edgar, in which Edgar at seventy confronts the ideals of his twenty-something self.

A gripping psychological thriller, filled with razor-sharp dialogue.

A bittersweet comedy addressing anti-Semitism through one young family's struggle against prejudice.

A tender and unflinching story about motherhood, self-destruction and the way women help each other heal.