Showing 91-108 of 166 items.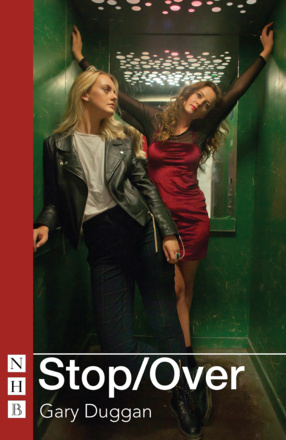 A night of debauchery and delicate connection in a play set in the city that never sleeps.
By turns dark and shimmering, Moth is a fast, funny and heartbreaking story about two young people with nowhere to go.

A captivating, darkly comic play that questions what it means to be human.

A hard-hitting, claustrophic drama about trying to escape your past.

There is limited availability of this title. Please

enquire

before placing your order.

A punchy and provocative new play by the Bruntwood Prize-winning author of Yen.

An electrifying drama about what happens to personal identity in an age of ubiquitous technology and social media.

The story of a young girl trapped in an increasingly tiny world. Based on a true story.

Joint winner of the inaugural Theatre503 Playwriting Award, Valhalla depicts a world where the boundaries of scientific research and the endurance of human love are stretched to their limits.

A play about what we say and how we say it; about the things we can only hear in the silence; about dead cats, activism, eye contact and lemons, lemons, lemons, lemons, lemons.

Michael Simkins' immensely charming stage adaptation of Dear Lupin, the witty and touching collection of letters from a father to his son that became a huge bestseller, winner of The Sunday Times Humour Book of the Year.

A tender, frank and funny play about a West Country farm struggling to survive the Foot and Mouth pandemic.

A poignant exploration of what it means to say goodbye.

The debut play by Liam Williams, double Edinburgh Comedy Award nominee -  about gender and the ethical dimensions of modern love.

A searingly funny debut play about death, betrayal, and the possibility of forgiveness. And cider.

A moving, funny and charming play that takes you through decades of history seen through the eyes of one village resident.

A fable about the moral and environmental cost of our materialistic nesting instincts.

A hilarious new spin on the Hollywood romcom featuring two proposals, two weddings, an elopement and a cast of unforgettable characters.

A man in his forties and a woman in her twenties meet on a trip to Berlin. Across a fractured timeline where past and present collide, the story of their relationship, their love and their struggle unravels.