Showing 91-108 of 166 items.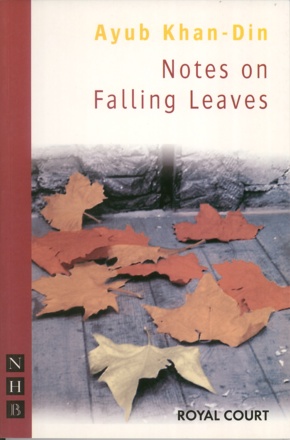 A poignant, elegiac short play from the author of East is East.
A fascinating meditation on human cloning, personal identity and the conflicting claims of nature and nurture.

A surprising and touching tale about a couple, their experience of Alzheimer's, and their enduring efforts to hold their relationship together through the years.

In a mountain hotel an ailing guest and nervous chambermaid strike up an uneasy friendship.

A quirky comedy about the painting of the Sistine Chapel ceiling, from the well-known actor and writer - seen in the West End starring Ron Cook and Ralf Little.

A bittersweet comedy addressing anti-Semitism through one young family's struggle against prejudice.

A frank, refreshing romance that draws on interviews, conversation and private correspondence to explore the authors' real-life open marriage.

A captivating, darkly comic play that questions what it means to be human.

A darkly comic, claustrophobic tale of voyeurism and sexual politics.

A heartrending new play about sisterhood and motherhood; enduring love, and regrets many years in the making.

A hard-hitting, claustrophic drama about trying to escape your past.

A short play set in a Westminster dressing room, as Prime Minister Dave prepares for his first ever bout of Prime Minister's Questions.

An extraordinary play by Dutch writer Lot Vekemans that asks a simple question: is it ever possible to move on?

A stark, bold, powerful and poetic drama looking at the effects on adult life of childhood trauma and the cycles of drug abuse.

An angry and passionate play chronicling the fallout for communities crushed by the heroin epidemic at the height of Thatcherism.

A rollercoaster of a play for anyone that's ever been a dick on the dance floor.

A short play about community, identity and the enduring strength of family ties. First performed as part of the Orange Tree Theatre's Inside/Outside season.

A powerful and poetic play, with echoes of Jean-Paul Sartre's Huis Clos and Euripides' Medea. From the author of Death and the Maiden.