Showing 91-108 of 166 items.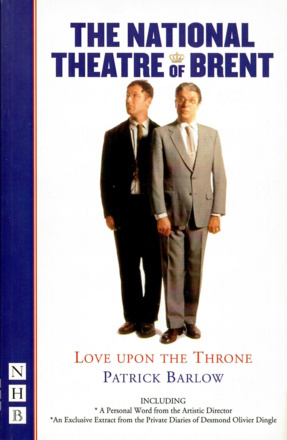 A gleefully comic retelling of the Charles and Diana story, designed to be performed by two (male) actors.
A delightfully wacky comedy about the facts of life, from the fictional 'National Theatre of Brent'.

A comic two-hander about the irresistible allure of showbusiness, from the author of Be My Baby.

A quirky comedy about the painting of the Sistine Chapel ceiling, from the well-known actor and writer - seen in the West End starring Ron Cook and Ralf Little.

A man falls in love with America and leaves his wife and children for fifty years of love and adventure with Sam.

An intimate, tender play about loss, hurt and rediscovery, from Jack Thorne.

An autobiographical monologue, written to be performed by its author David Edgar, in which Edgar at seventy confronts the ideals of his twenty-something self.

A poignant two-hander about memory, truth and love.

A fierce and devastating fable about enforced silence.

A ferocious two-hander about a father-daughter relationship gone horribly and terrifyingly wrong.

A two-part play presenting two distinct moments in the life of Mary Bell, the eleven-year-old Newcastle girl who was convicted of the manslaughter of two toddlers in 1968.

An unsentimental portrayal of innocence betrayed by communal hatred in Belfast during the 1970s.

A playful and poignant play about two men who meet every Friday in a north-west London Mikvah, a traditional Jewish pool used for ritual cleansing.

A poignant, elegiac short play from the author of East is East.

A short play from the leading Scottish poet and playwright.

The Rising

A play exploring the extraordinary energy and complexity of events in Ireland in the lead up to the Easter Rising of 1916.

A play from Syria, part of the Royal Court Theatre's Arab World initiative in conjunction with the British Council.

Schnitzler's famous 'daisy-chain' play of sexual coupling, set in Vienna in the 1890s. In the Drama Classics series.